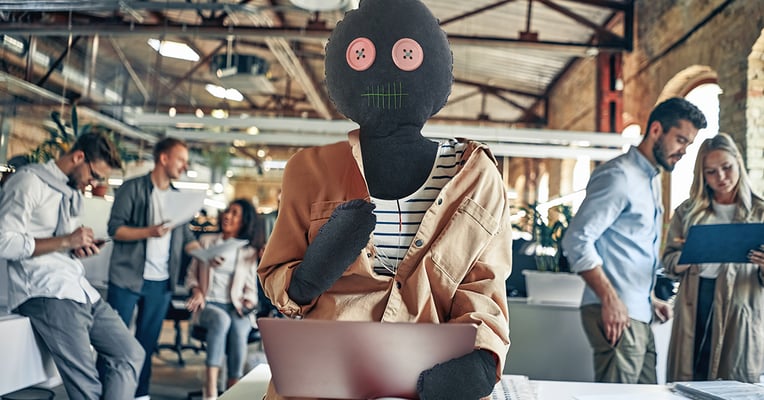 11 Cyber Security Startups You Should Be Watching (We Are!)

Gemma Rachel Goldstein
Slow down? Cyber security startups are popping up like mushrooms after the rain. It makes sense—cybercriminals are getting more sophisticated, and companies (and mere mortals) need better security solutions to protect their mission-critical data and assets.
But not all cyber security startups were created equal—some are clearly leading the field. Here are our picks for the top 11 emerging cyber security startups and why we think they're the ones worth watching.
Axonius is moving the needle in asset management. The cyber security startup's platform lets users see all assets in context, validate security policy compliance, and automate remediation from their IT environment.
The company is killing it with its cyber security marketing. Asset management isn't an inherently sexy topic, but Axonius leverages all types of media including video, innovative webinars, and witty images to make it exciting and engaging.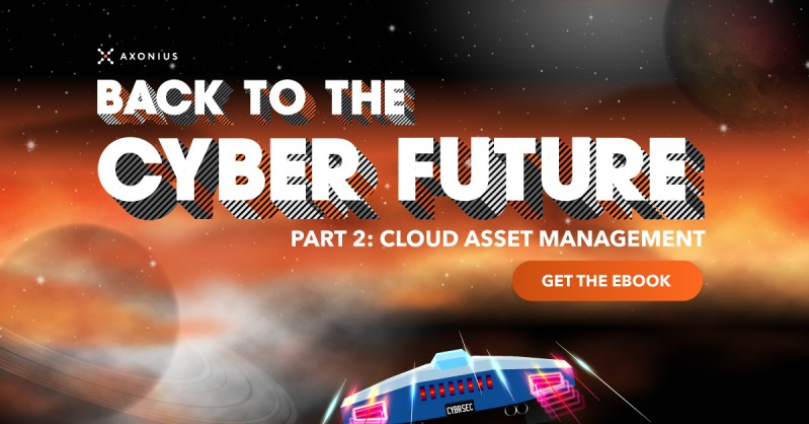 Axonius closed its Round D funding for $100 million this year, giving the company unicorn status with a valuation of $1.2 billion.
From vendor to enterprise and back again, the digital supply chain never ends. Neither should vendor risk assessment and management. Findings automates supply chain security faster, smarter and at scale.
Findings' platform empowers both enterprises and vendors with full coverage of their supply chain, including automated, customized control verification and end-to-end monitoring.
The company is led by Kobi Freedman, a veteran in cyber security who has played a substantial role in building multiple cyber security platforms for enterprises. He sees Vendor Risk Management (VRM) as the next critical security frontier because cybercriminals often look for the path of least resistance, and if an enterprise has a robust security perimeter, the easiest way in is often through a vendor. If the enterprise is validating vendors manually, the focus is often on the largest vendors, leaving it vulnerable to attack from smaller vendors.
Follow Findings on: LI, or TW.
Not exactly a startup, but a cute unicorn with a $2.5B valuation. Cato Networks is the world's first provider of a Secure Access Service Edge (SASE) platform, converging the functions of network and security point solutions into a unified, global cloud-native service. The company got a boost from the pandemic when companies transferred to remote work and needed a better solution for perimeter security and edge devices.
In addition to pioneering a new domain, Cato Networks is also outstanding in cyber security marketing, offering a wealth of exciting content such as a roasting webinar where they invite everyone to ask them the hardest questions about the Cato SASE cloud.

The company recently announced an expansion in Germany including a new PoP in Munich. Cato is currently valued at $1B and the funding rounds keep coming.
Keep track of what they're doing on: LI, TW, or FB.
Managing access rules has become extremely complicated, especially for companies that work across multiple repositories, directories, and on the application level. PlainID makes it easier with a standalone authorization platform that leverages Policy-Based Access Control (PBAC) They also have a great new product Partner Manager tackling the issue of B2B Access Management.
PlainID stands out because it keeps breaking the mold—first with PBAC, and now with B2B Access management capabilities. The company is already partnering with SAP Cloud and SailPoint, and we expect to see their solutions used by all of the big names shortly.
It's clearly working out for them as they just raised $75M in their latest funding round.
Stay up to date with this exciting cyber security startup on: LI, TW, or FB.
Immuta is a market leader in cloud data access control, providing a single, universal platform to control access to analytical data sets in the cloud. The company goes beyond engineering and cyber security and offers expertise in ethics and law, ensuring data is accessible to only those who need it, for the right reasons, and in the right form.
Immuta was a leader in cloud data access control even before the pandemic, and the transition to remote work has made the need for a safe way to collaborate on the cloud more crucial than ever, driving additional growth.
In September 2021 it announced that it had doubled its customer base and number of employees year-over-year. That announcement came just three months after a $90 million round of Series D funding.
Check Immuta out on: LI, TW, or FB.
As businesses undergo digital transformation or migrate to the cloud, traditional monitoring tools and security teams can lose track of the organization's attack surface. Attack Surface Management (ASM) tools like Randori expose forgotten assets, blind spots, and process failures that attackers take advantage of to penetrate defenses.
Randori closed a $20 million Series A funding round at the beginning of the pandemic and was named a Cool Vendor by Gartner in 2021. Randori's platform is split into two parts: Recon and Attack. Recon offers capabilities similar to other ASM providers, but the ability of the Attack function to queue discrete items for attack by the Hacker Operations Center (HOC) is unique in this market.
Keep up to date with what Randori is up to on: LI, or TW.
Email compromise is estimated to be one of the most expensive security threats to enterprises, leading to over $2.1 billion in financial losses yearly. Abnormal Security focuses on fighting the email security problem by offering protection from a wide range of attacks including phishing, malware, ransomware, social engineering, executive impersonation, supply chain compromise, internal account compromise, spam, and graymail.
The company recently announced that it has joined Microsoft Intelligent Security Association (MISA), an organization that aims to precisely detect and remediate socially-engineered business email compromise (BEC) attacks. Influencers like Krebon Security are already noticing Abnormal Security.
By utilizing proprietary AI and big-data based technology, BrandShield monitors, detects and removes online threats threatening companies. BrandShield's solution automatically analyses the potential risks based on content, web-metrics and many other data points.
These threats include social phishing, executive impersonation, fraud, brand abuse and counterfeits. Following detection, BrandShield provides tools to initiate and manage threat takedowns, through an online threat hunters team, or by the customers themselves.
They have an expanding international blue-chip client base, including FTSE100 companies and Fortune 500 .BrandShield's cyber security marketing goes above and beyond the usual blogs and ebooks and includes helpful and fun items like tests and surveys.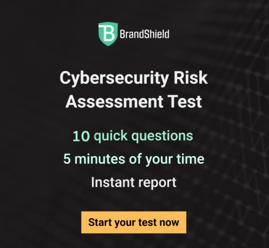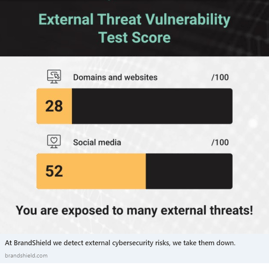 They also produce great case study clips, which are enticing, short and lead you to want more.

Follow what they're doing on: LI, TW, or FB.
While many companies are focused on preventing incidents (which is a good thing), BreachQuest offers a solution for dealing with the inevitable breaches that are bound to happen. The early-stage cyber security startup is building a sophisticated incident response platform that enables quick data collection, unparalleled analysis, and fast scoping, containment, and recovery.
The company's founding team of cyber security experts includes former U.S. Cyber Command, National Security Agency, and Department of Defense employees. BreachQuest recently emerged from stealth mode with $4.4 million in seed funding.
Find out what they'll do next on LI, or TW.
90% of cyberattacks exploit the human factor and breaches cost companies billions of dollars every year. But the myth that people are your weakest link is only true if you don't equip them to defend your company's assets.
AI-powered anti-phishing detection and prevention from Cybernite weaponizes every member of your team over core communication platforms such as Slack, MS Offices 365 and G-Suite.
Their tech turns companies' human factor into their most powerful weapon.
They're also embracing gamification in the battle for cyber security.
Watch how they play their game on: LI, or FB.
Quantum is the next generation of computing, which means that it's likely to also be the next generation of cybercrime. QuSecure is preparing for that future by offering post-quantum cyber security solutions that can help enterprise and government organizations secure data from both 'classical' and quantum cyber-attacks.
The cyber security startup is at the forefront of tech, and has very little competition so far. Their approach is unique because it enables every layer in the network to enjoy the encryption protection offered by the company's software without having to replace legacy systems.
QuSecure was named as one of the top 28 cyber security firms of 2021 by CB Insights, and we expect them to continue to lead the field.
Track their growth on: LI, TW, or FB.
Get in touch with Marketing Envy for all your cyber security marketing needs.
PS: If you found this helpful, I'd really appreciate it if you can click here to share it on Twitter - besides helping my ego, it's just fun to get notifications 😉