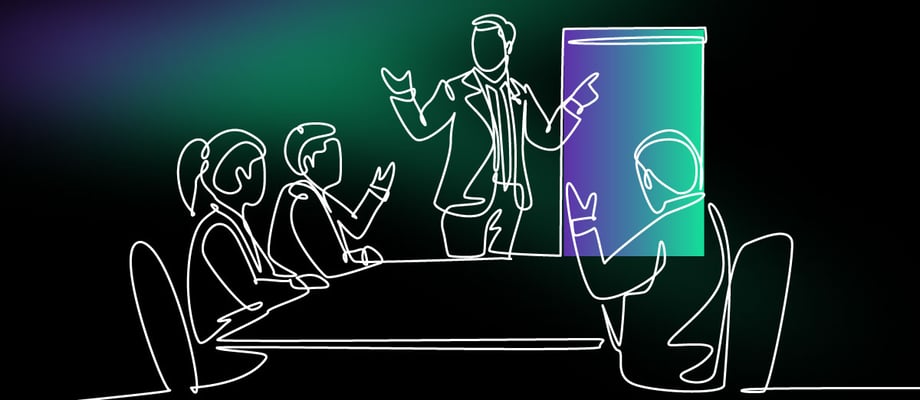 The Top 30 Cyber Security Experts You Need to Follow in 2023

Billy Cina

Cyber security is changing and developing so rapidly that there's no way any single person can keep track of it all. Luckily, there are numerous cybersecurity experts out there who can help you stay on top of everything that's going on in the field—all you have to do is follow them and you're covered! Here are our picks for the top 30 cybersecurity experts you should be following in 2023.
One of the most famous cyber security experts in the field, Jeff is a core member of the team that developed AWS. Now the VP and chief evangelist at AWS, he's committed to continuing education from both sides of the desk. He blogs at the AWS blog and has an active Twitter feed.
Dani has dedicated herself to overseeing the digital marketing and demand generation divisions of rapidly expanding B2B technology startups. In 2022, she established Audience 1st, a contemporary agency specializing in customer research and growth strategies, with a particular emphasis on customer-centric cybersecurity firms in the growth stage. Dani's objective is to streamline the process for go-to-market teams in the cybersecurity industry, enabling them to gain profound insights into their target audience, foster genuine connections, secure devoted customers, and efficiently and ethically scale their growth.
David Linthicum has been leading the cloud strategy industry since before most people were even aware that it existed. In his role as chief cloud strategy officer at Deloitte Consulting, he appears on a Deloitte podcast and has written more than 13 books and 5,000 articles. Not only that, he has appeared on TV and radio, and served as the CTO and CEO of various companies, and is a lecturer a Louisiana State University. Learn from his vast experience through his courses at Lynda.com, blog posts at InfoWorld, or on Twitter.
Sethi is an accomplished leader and executive known for her expertise in online security infrastructure. With a rich career spanning Fortune 500 companies like IBM, PG&E, Walmart.com, and eBay, as well as Intuit Inc. and Palo Alto Networks, she has been recognized for her outstanding contributions. Awards include the "One to Watch" from CSO Magazine & Executive Women's Forum, and leading the team at eBay to win the "Information Security Team of the Year" by SC Magazine in 2010. With a background in development, Rinki brings over 20 years of strategic leadership experience. Her areas of expertise include product security, security education, and security operations. She plays a pivotal role in maintaining the integrity and security of global systems during mergers and acquisitions. Rinki has led diverse technical teams of varying sizes, both nationally and internationally, across packaged, cloud, and secure mobile software development in multiple industries.
Chris has a wealth of experience, holding the role of CISO and Senior Director at Boom Supersonic. Prior to this position, he served as a vCISO and advisor for various entities and organizations worldwide. Currently, Chris is deeply engaged in cutting-edge projects centered around threat intelligence, identity, cryptography, and Artificial Intelligence, driving innovation and security in these domains. "I've been fortunate to be elbow deep in technology for more years than I care to remember, and these days am involved in both tactical and strategic discussions with clients across the spectrum of industries talking maturity, risk, and how to effect change."
Rachel Tobac is an expert in social engineering—where the hacker takes on a fake identity to manipulate a target into exposing their information. Her company, SocialProof Security, trains companies how to keep their data safe and protect themselves against social engineering cyberattacks. She gives tons of information about the latest social engineering hacks and how to protect yourself from them on her Twitter feed.
Having authored two books on cybersecurity, Gadi Evron actively contributes to industry publications and presents at various esteemed events, ranging from Blackhat (2008, 2015) to Davos (2019). In 1997, Gadi established TH-Research, an original group focused on sharing threat intelligence information, and later organized the inaugural threat intelligence conference, ISOI, in 2006. He has effectively managed large-scale incident responses across the Internet, facilitating coordination between law enforcement, governments, and the private sector, notably during the BlackWorm incident. Furthermore, Gadi co-authored the post-mortem analysis of the groundbreaking "first Internet war" that took place in Estonia in 2007.
After gaining a wealth of experience developing highly technical cyber-solutions as a Senior Intelligence Officer with the Defense Intelligence Agency, Tyler Cohen Wood now leverages that expertise to help others. She has consulted for the White House, DoD, federal law enforcement, and the intel community and is a frequent guest and writer for national and local media. Follow her on Twitter.
For four decades, Adam Levin has built a national reputation as an esteemed authority in cyber security, privacy, identity theft, fraud, and personal finance. Throughout his career, he has consistently demonstrated a fervent commitment to consumer advocacy. Adam's extensive experience includes serving as the Director of the New Jersey Division of Consumer Affairs. He is the founder of CyberScout and a co-founder of Credit.com. Additionally, Adam has authored the highly regarded book titled "Swiped: How to Protect Yourself in a World Full of Scammers, Phishers, and Identity Thieves." If you're a fan of podcasts, be sure to tune in to his show, "What the Hack?" which offers valuable insights and information.
Launching his career as a Navy Cryptologist and then becoming a cyber security innovator and entrepreneur, Marcus J. Carey has over 20 years of experience in cyber security - in penetration testing, incident response, and digital forensics. He focuses on creating cloud-based cyber security solutions that are low friction and highly effective and keeps the public up to date through his Twitter account.
was just included in the top 50 Influential CISOs and Cybersecurity Leaders to Follow, by Secureframe. Today, she holds the position of Deputy Chief Security Officer for Mastercard. With a remarkable career spanning the intelligence community and private sector, Abdullah, an award-winning Senior Information Technology & Cybersecurity Executive, possesses a wealth of experience and expertise. Having held prestigious positions such as Chief Information Security Officer for Xerox Corporation and Stryker Corporation, and former Deputy Chief Information Officer of the Executive Office of the President, she has demonstrated strategic leadership in both government and private industry. With a PhD in Information Technology Management, she brings a visionary approach to IT strategy. Notably, she has successfully led large government programs and spearheaded the expansion of private-sector IT portfolios. Abdullah's responsibilities encompass executive-level cybersecurity leadership, fiscal management, staff management, resource allocation, and simultaneous oversight of multiple projects. Known for her ability to coordinate and collaborate across inter-agency organizations and political communities, she has accrued over 20 years of experience in developing and supporting complex Information Technology systems.
Principal Analyst for Security & Risk Professionals at Forrester, Andras Cser covers cloud security and enterprise fraud management. He's a leading expert on IAM and helps clients develop enterprise strategies for creating business value through identity management, cloud security, and fraud management. Keep up with what he's doing via his Twitter feed.
One of the most followed cyber security experts, Mikko was named Cybersecurity Person of the Year in 2020 by CISO magazine. When he's not busy at his job as Chief Research Officer at F-Secure, he's a prolific writer and international speaker, and consults for governments and other organizations. He's got lots of helpful information to share on Twitter, Ted.com, and MikkoHypponen.
Eva Galperin is one of the leaders in the intersection between cyber security and human rights, fighting to improve the digital security of vulnerable populations. Director of Cybersecurity at the Electronic Frontier Foundation and Technical Advisor to the Freedom of the Press Foundation, she has published research on APTs from Lebanon, Vietnam, Syria, and Kazakhstan, and is one of the founders of the Coalition Against Stalkerware. Follow her on Twitter or listen to her TED talk to learn more about global privacy and free speech.
Kevin is a star pen tester and white-hat hacker, writing books and articles. He was even featured in a 2000 Miramax Film. As the Chief Hacking Officer of Know B4 he provides cybersecurity consulting services to governments and Fortune 500 companies and helps companies train their staff on how to stop social engineering and other types of attacks before they happen. Follow him on Twitter--you're sure to learn a lot.
Advisory CISO at Orca Security, Operating Partner at YL Ventures and former CSO at Akamai, his CV is endless. Andy Ellis was the recipient of the 2021 CSO Hall of Fame award and the CSO Magazine Compass award for his efforts to "make the internet suck less." He has designed many of Akamai's security products, taking the platform from a flat password-based network to a leading Zero Trust eXtended Ecosystem Platform Provider. He shares his expertise on Twitter and his blog, CSOAndy.com.
An internationally recognized and famous cyber security expert, keynote speaker, and author, Dan Lohrmann has worked in executive leadership capacities in a variety of global organizations in the private and public sectors. In his current role as the Chief Security Officer (CSO) and Chief Strategist for Security Mentor, Inc. he's in charge of industry-leading cyber training, consulting, and workshops for end-users, managers, and executives. Get his insights on his Twitter feed.
A Ph.D. in Telecommunication Engineering with a specialization in cybersecurity, and years of experience as a CISO combine to make Magda one of the most influential cyber security experts in the world. She is the founder of Women in Cyber, and travels the world supporting CISOs. Follow her on Twitter.
Over 25 years of engineering, sales, and consulting have given Rusty Agee the ability to look at cybersecurity from the perspective of a customer, partner, vendor, and consultant. Follow his weekly "Bourbon and Breaches" posts for a light-hearted review of the week in cyber security and some tasty cocktail tips.
Shira is one of the most influential cybersecurity experts, focusing on the intersection of tech, psychology, and cybersecurity. She is the co-founder and president of Green Armor Solutions, president of SecureMySocial, and serves on the boards of numerous information security and tech forums. Follow her on Twitter to learn more about human-facing cyber security.
The former security editor for ZDNet.com, and current security editor at TechCrunch, Zack Publications that have cited him range from Wired to The New York Times and BBC News. Whittaker primarily covers cybersecurity and national security with a tech focus. Follow him on Twitter.
Rafay Baloch, known for his discovery of vulnerabilities on the Android operating system, is an ethical hacker and security researcher who has been featured in national and international media. Follow him on Twitter or read his blog to get his updates on technological innovations to combat cybercrime, critical Zero-Day security issues on web applications and browsers, and other topics related to privacy and security.
Ashley McGlone is passionate about advocating for customers and researching and creating vertical-specific guidance. Technology Strategist at Tanium and a former Microsoft Premier Field Engineer, he is a frequent conference speaker where people come both to hear what he has to say and to see his famous goatee. He shares his insights on his Twitter feed.
Lead Analyst and Managing Director at KuppingerCole, Inc., he specializes in identity management and cybersecurity. John Tolbert has 15+ years of experience in cybersecurity. Follow him on Twitter or read his blog to learn more about mobile strong authentication, secure mobile software development, security SaaS and on-premise security architecture, and more.
Ian Moyse is a leading tech social influencer and guest blogger for companies like Oracle, SAP, SAGE, HP, IBM, Huawei, Commvault, Equinix, Cloudtech. Maximiser. Miller Heiman and more. Recognized as a #1 social influencer on the cloud and #48 influencer on data security by Onalytica, you can follow him on Twitter here.
The Principal Product Manager at AWS Identity, Sarah Cacchetti co-founded a professional organization for identity practitioners and was named one of the top 100 leaders in identity. She has co-written a book about digital identity, been a keynote speaker at industry conferences, and is frequently quoted as a cyber security expert in various media sources. Get her latest insights on Twitter.
Richard is a Fellow of The Security Institute (FSyI), a Member of the Association of Security Consultants, and a Registered Independent Security Consultant (RISC) who has been on the Global Top 40 List of Security Influencers twice. Formerly the Chief Information Security Officer (CISO) for Transport for London, he was responsible fo
r setting up TfL's cyber and data security resiliency and cyber incident response capability. He is a frequent speaker at conferences and gives hands-on, practical advice on 'all things security' on Twitter.
The founder of Meeco, an award-winning personal data platform, Katryna Dow advocates for digital rights and speaks about privacy, identity, data protection, and Me2B business models globally. In addition to her role with Meeco, she serves on two working groups for IEEE and provides info and data on her website and her Twitter feed.
Brandom Phillips is actively involved in the CoreOS Linux, etcd, Kubernetes, AppC & Open Container Initiative (OCI), and Container Networking Interface (CNI) communities. He was also a speaker at the National Cyber Summit. Find out what he's doing in these areas by following him on Twitter.
Steve advises security and risk professionals about Zero Trust at Forrester, including network analysis and visibility, Zero Trust strategy and architecture, and the Zero Trust eXtended ecosystem. He has worked in multiple security/infrastructure architecture, engineering, and emerging technology roles within the Fortune 500 financial, energy, public, and managed services provider (MSP) sectors and has presented his learnings at several SANS summits. Gain from his expertise by reading his blog or following him on Twitter.
These 30 top cybersecurity experts can be your eyes and ears, alerting you to the most important news, trends, and insights in cybersecurity and information security. Following all or some of these industry leaders can be a key part of your continuing education and professional development, keeping you up to date with the critical developments in a fast-paced field.
Get in touch with Marketing Envy for all your cybersecurity marketing needs.
PS: If you found this helpful, I'd really appreciate it if you can click here to share it on Twitter - besides helping my ego, it's just fun to get notifications 😉
P.P.S Be sure to check out past cyber security expert lists like this one