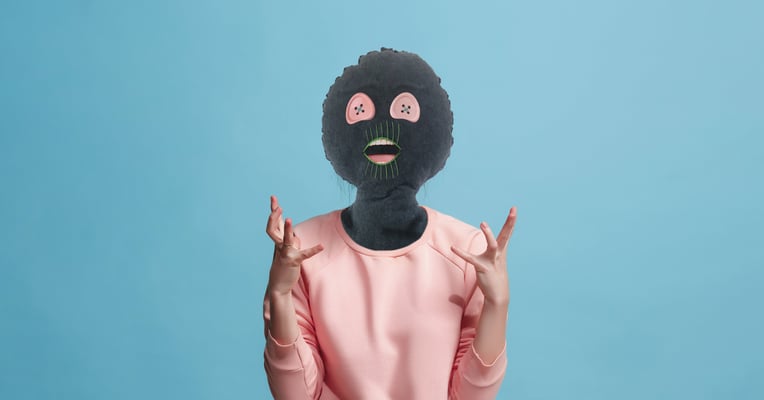 2021 Cyber Security PPC Marketing Benchmarks. It's A New Normal

Amit Lavi
The pandemic has obliterated demand in industries like travel and hospitality, while creating a surge in others, including cyber security.
The global cyber security market was valued at $167 billion in 2020 and is expected to register a compound annual growth rate (CAGR) of 10.9% from 2021 to 2028. The massive industry growth, together with a deluge of funding from VCs and IPOs, present an enormous opportunity for new cyber security companies.
The cyber security market has never been dull, nor short of competition. However, the race for market dominance and awareness intensified to levels of bonkers in 2021.
If you break out in a cold sweat every time you're reviewing your CPL or MQL costs, fear not. You are not alone.
As a B2B tech marketing agency with a niche specialization in cyber security we can confirm that prices for qualified leads in 2021 are hitting the roof. But don't take our word for it. We've gone ahead and updated our Cyber Security PPC Benchmarks report so that you can see the facts and figures for yourself.
Note: The first edition of this benchmarks report was written in 2019, so data here is provided in comparison to that report.
Cyber Security Companies are spending more on PPC
PPC ads on Google and LinkedIn are often the default for cyber security marketing. It makes sense—PPC provides the perfect opportunity for a new startup to start small and then scale rapidly, after honing its messaging and identifying the appropriate target audience.
PPC is also a great way to gain rapid brand exposure and immediate impact that complements longer-term inbound marketing campaigns and provides a quicker ROI.
But the increased competition in cyber security marketing has driven the cost of a qualified lead through the roof. The cost of a lead, especially a high quality one, on LinkedIn and Google Adwords has increased significantly since 2019. The numbers speak for themselves.
Google Ads
| | | | |
| --- | --- | --- | --- |
| Cost per Lead | 2019 | 2021 | % Change |
| Low | $71 | $100 | 41% |
| Median | $206 | $250 | 21% |
| High | $369 | $700 | 90% |
LinkedIn Ads
| | | | |
| --- | --- | --- | --- |
| Cost per Lead | 2019 | 2021 | % Change |
| Low | $42 | $60 | 43% |
| Median | $100 | $175 | 75% |
| High | $151 | $700 | 363% |
What does this increase in cost mean for companies?
1. Minimum budgets increase
Primarily that a $5,000 monthly cyber security marketing budget per channel, more than sufficient for many companies in 2019, is no longer relevant—your competitors are spending more. We now recommend investing a minimum of $10,000 a month per channel.
Second, the skyrocketing costs have led companies to explore other channels outside of the Google and LinkedIn duopoly. The rise of webinar platforms such as BrightTalk and ABM on Influ2 and Maddison Logic, to name just a few of the obvious few.
2. Cyber security marketing targeting has changed
In the past, cyber security marketing targeting focused on the CISO and other C-level executives. That's changed—more companies are using a bottom-up approach with an emphasis on influencers, and field-level implementers in relevant companies.
A bottom-up approach can be effective because people on the ground not only see the potential threats, they also understand how difficult it is to keep all bases covered in the increasingly complex cyber security landscape.
They're the ones who will have to deal with the cyber security threats when they occur, and therefore are more motivated to find solutions and advocate for implementing those solutions to their higher-ups. It's worthwhile investing in them, even if they aren't the final decision-makers.
3. Increased hires
As budgets for PPC advertising grow, more companies are hiring in-house employees, or a combination of in-house and agency roles, rather than relying solely on an extrenal provider. The math is simple—as the complexity and scope of PPC campaigns grow, someone within the company needs to keep tabs on it all.
In the first half of 2021 alone LinkedIn saw a 63% increase in marketing jobs. Increased hires means increased competition for talent and expertise.
Cyber security marketing will continue to evolve
The pandemic, increased funding and the recent high-profile ransomware attacks, have created new opportunities for cyber security companies, alongside new challenges.
Our new Cyber Security PPC Benchmarks report 2021 is packed with the stats and insights you need to plan your PPC marketing campaigns going forward. As always, feel free to contact us for additional guidance and a sanity check.
---
PS: If you found this helpful, I'd really appreciate it if you can click here to share it on Twitter - besides helping my ego, it's just fun to get notifications 😉