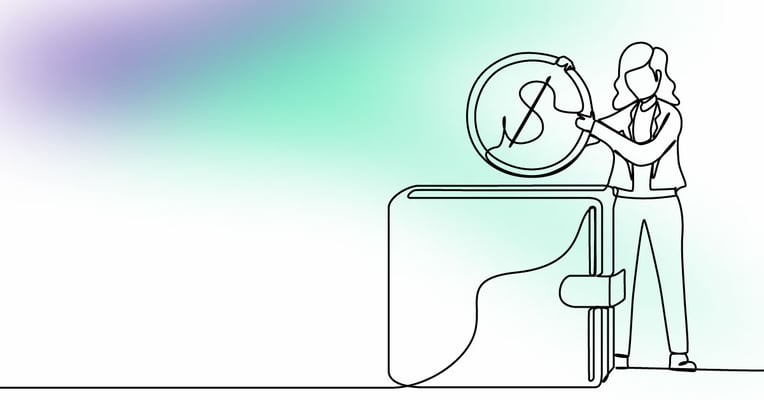 2023 B2B Marketing Budget Getting You Down?

Billy Cina
Are you one of the many many B2B tech marketers who still have not had their marketing budget approved? You are not alone.
Do you come out in cold sweat when it comes to putting together your B2B marketing budget allocation? With many of you still struggling to get marketing budgets approved for the year ahead (or perhaps you've only got the next 3 - 6 months under wraps), it can feel like you're banging your head against a wall…repeatedly. Trust us when we say, we've been there.
So, Where To Start?
"Take off your marketer hat and embrace your inner CEO." Billy Cina, Managing Partner of Envy.
If you're not sure where to start, we'd recommend heading on over here and downloading this very handy 2023 budgeting planner. Next thing on your list The first thing you need to do when planning out a budget is to step away from the marketer role you have and think bigger. At the end of the day, if you want your budget approved you need to reframe your targets and take it from the point of view of what the CEO or management team is looking to achieve. CEO's are looking to see what marketing's impact is on the bottom line and the pipeline as a whole.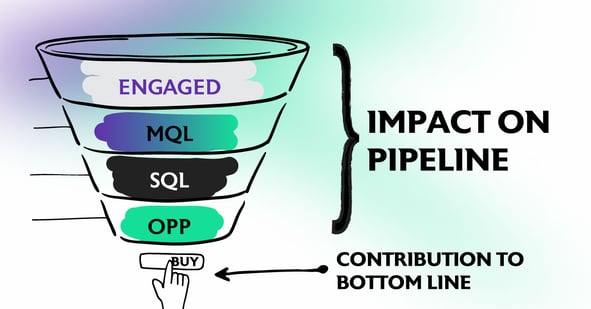 What To Prep In Advance
Your first step is understanding what the business goals for 2023 are… or the next 6 months. This is where your CEO hat comes in (or on). What does the business want (or need) to achieve in 2023 and how can your marketing activities help you to reach these. Are you rebranding due to a pivot or an acquisition? Perhaps you're launching a new product or headed for another funding round?
Once you have a firm grasp of this, you can begin to build out your budget to complement these goals.
Calculating Your ROI
Next on your list is to review the previous years' activities. This is where HubSpot dashboards and reports are your best friend.

Our core advice here is to split your activities into 3 major buckets. This massively helps combat the issue of the dark funnel where you can't quite pinpoint exactly where a lead came from. The three buckets can be 'Online Activities', 'Events' and 'SDRs/Outbound'.

By having this in place from the get go, this can make your attribution pipeline one thousand times easier. It shows the touchpoints over time (and we love touchpoints!).

Another way to help shine a light on your dark funnel is by adding a 'How did you hear about us' on your website. This can really help to pinpoint exactly where leads are coming from, rather than just 'Organic search, Unknown keyword'.

"Do it as early as possible…It completely changed the way we run our campaigns and we see people coming back to us 3 years later and saying we met you in 2019 at the event." Maayan Sella, VP Demand Generation, Pentera.

Once you have this information, you can take the total amount you've invested in these activities, divide it by the number of leads and opportunities you've received and if you're getting customers out of it, even better!
For example:
| | | | |
| --- | --- | --- | --- |
| | Online Activities | Events | SDRs/Outbound |
| Leads | 850 | 1000 | 305 |
| Opportunities | 88 | 100 | 12 |
| Spend | $300,000 | $700,000 | $120,000 |
While all of this is so important, you also shouldn't ignore the knock on effects of your activities either. Make sure to investigate what's happening on your website as a result of your spend. Was there an increase or decrease in website traffic or time on site? Is there an increase or decrease in brand awareness?

Don't get blinders and just look at CPLs or opportunities, you need to look at it all as a whole as it is all related.
Next Steps: 3 As The Magic Formula
Once you've compiled all of this information, you need to disseminate what you've learned through these activities. Our 'magic' formula is 3,3,3.
3 activities to keep,
3 activities to drop and,
3 activities to improve and then show this as a reflection of your b2b marketing budget allocation.

By doing this reflection you can take so many valuable learnings from it to move forward with your plan. Take an event that may have flopped. Perhaps it wasn't executed to its full potential, what can you do to improve this for next time? What exactly about it didn't work. Delve deep and you may be surprised at your findings!


Take our example:
Keep: Awareness Vs. Leadgen ratio of budget: 60:40
Drop: Pardot, ASAP
Improve: Website conversion ratio to reach 5%
Events: Are They Worth Factoring Into Your Budget Allocation?
Events and tradeshows are a huge line on your budget, and depending on your industry and the event that it is, it can be either incredibly valuable or a complete waste of time. That's where properly reviewing and reflecting on an event comes into play.

The biggest issue that companies face in large events (and elsewhere in marketing) is the fight for awareness. The halls are packed with cybersecurity companies all shouting the same messaging and all looking more or less the same also. So standing out is a key mission.

Take a look at Pentera at Black Hat 2022. Pentera took one step further in this massive tradeshow and did an amazing job of really standing out from the crowd. In this case, they built a boxing ring as their stand to relay that you're not alone in the fight and that, 'Pentera is in your corner'.

As a result of this amazing stand, they achieved their goal of covering half the expense of the stand (as of December 2022), they closed at least 1 deal directly from the event as well as a number of deals in the pipeline due to close very soon.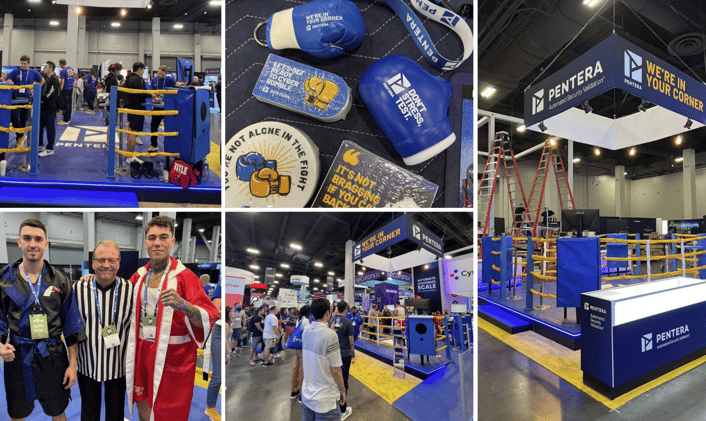 When planning your events, it's not enough to just promote the event and say, 'Come speak to our SDRs'. You need to build up your presence at the event WAY before the event happens. Promote and encourage people to book a slot to speak to your team and actually meet people at the event. If you don't, you run the risk of having your team just standing there with nothing productive to do.

An important aspect to remember when it comes to events is that it is not a point in time. It must be considered as a wider campaign, the promotion leading up the event, the follow ups afterwards, making it a part of a follow up webinar, this is how you maximize the spend used on the event.

Our final thoughts on events is to frontload your events to the beginning of the year. Why? This is so you can give more time to the sales funnel and give your team time to close. Along with this, budgets and priorities may change throughout the year and if you have a high expense event budgeting towards the end of the year, you run the risk of having this cut. If you've already spent the budget, you can't give it back. The earlier you can get your pipeline going, the better.
Building And Presenting Your Budget
One of our golden rules for putting together your budget is making sure your marketing budget allocation guidelines as a percentage of revenue goals for 2023, depending on what stage of growth you are at.
Normal growth: 5% - 10%
Hyper growth (such as product or market launch): 10% - 20%
New ARR: 20% - 40%

And for regional teams, don't forget to split it per regional quota. If for example North America is your largest quota then you need to give them a higher percentage of the split.

As a marketer, you also need to discreetly arm yourself with some things that you're not going to put in your budget, but that you have in your back pocket. These include:
Must Haves vs Nice to Haves
You need to have your list of activities split into two buckets. This way you know what it an absolute must for the year ahead, and which can be cut if needed. Why? Well we're glad you asked because….
Always Budget For Budget Cuts
Always always ALWAYS budget for budget cuts. Even if most (or all!) of your budget is approved at the start of the year, it's inevitable at some point during the year, you're going to lose some of it. That's why you need to be prepared to cut the non mission critical items ahead of time.

Do yourself a favor. Always ask for more money than you need. That way, when you're given 20% less than what you asked for, it's actually the perfect amount. ;)
If you're not sure where to start, don't worry, we've got you covered. Check out this very helpful 2023 planner here to get you started on the right track for all your budgeting needs.

If you'd like to hear more about planning and executing your marketing budget, you can watch the full webinar here! If you've any questions or would like guidance on how to focus your marketing efforts in 2023 then we'd love to hear from you. Book a meeting in our calendar here.