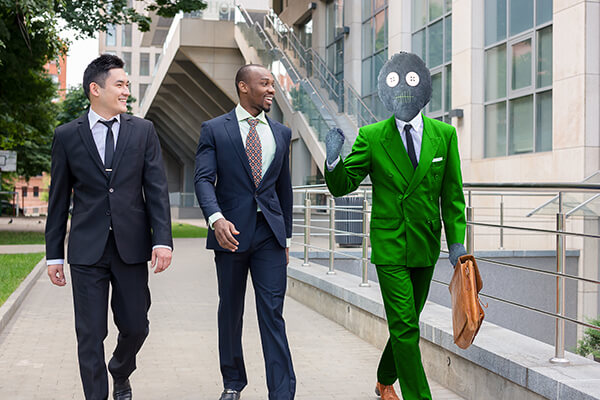 The Holy Trinity: Inbound, PPC and Social Media Marketing

Amit Lavi
Reading Time: 3 very important minutes
Marketing has come a long way since the "old days" of cold pitching, interruptive messaging and "hard-sell" persuasion techniques. Or has it? There's little doubt that a softer approach to lead generation and pulling in the crowds has proven its powers, but does, inbound marketing rule the roost?
There's no question that inbound is well-worth the effort and investment: it brings in the highest quality prospects, pays out the best returns and is important for supporting long-lasting growth. However, it's not meant to be a stand-alone strategy. Content might be King, but it should be working together with the Queen (social marketing) and the Prince (PPC) as a family to bring about a fully-effective B2B marketing strategy.
"Content may be king, but the details are in the pawns." - Jamie Pitman for White Hat Media
Many people tend to consider inbound marketing, PPC and social marketing as three distinct and separate approaches. However, done right, PPC for B2B can actually be used to support both your inbound and social marketing efforts: where inbound helps build a compelling content strategy; organic social media distributes the content to drive leads and PPC takes care of fast lead generation when time is short and budgets are available.
In this marketing trinity (inbound, PPC and social media marketing), each of the components are vital for supporting the others.
Here are some examples of how the different components can work together:
Inbound Marketing & PPC
1. Content is essential for boosting PPC advertising - Your PPC won't be effective without solid content (eg. an eBook or whitepaper) to incentivize people into providing you with their details. Once they have downloaded your content offer, leads need to be nurtured through emails and additional content to guide them further down the marketing funnel until they become marketing qualified leads (MQLs).
2. Paid promotion helps amplify content exposure - No matter how amazing your content may be, at the end of the day there's only so much traffic you can receive from organic sources. In such cases, you'll need to spend money on paid channels to help boost your exposure.
"The question is never Inbound vs. PPC. They are not excluding each other. PPC is another channel to reach targeted audiences. If you're not tapping it, you're making a conscious decision to not use all the channels at your disposal." - Peep Laja
PPC & Social Media Marketing
With so many companies using inbound marketing strategies these days, the social arena is getting more and more crowded. According to a report, 83% of B2B marketers use social media for marketing - so it's hardly surprising that it's getting harder to make yourself heard over all the social noise.
This is where having a targeted PPC campaign can help boost your social media efforts, allow you to pinpoint the exact audience you're looking for and get your best content in front of them.
By combining these two components, you'll be able to optimize your marketing efforts for maximum achievement, bringing together the brand awareness of social media and the immediate call-to-action of PPC.
Social Media Marketing & Inbound Marketing
It's not easy for marketers to gain their customers' trust - as evidenced in this report from Nielsen, which found that 83% of consumers would rather trust peer recommendations over advertising. Not only that, there are also obstacles that hinder social reach (such as the rise of ad blocking, and the constantly-changing algorithms for content discovery and consumption).
So what's a marketer to do in order to get past these roadblocks? The answer: leverage the power of influencer marketing to enhance your inbound strategy.
By identifying and engaging with relevant influencers in your niche, you'll be able to benefit from their authority, and take full advantage of their established network of loyal followers to grab attention, build trust, and expand your brand.
You can easily track down popular influencers in your industry using tools like BuzzSumo, or by engaging with them on social channels like LinkedIn, Facebook, or Twitter. Use relevant keywords or phrases (or hashtags on Twitter) to help you search for them, then reach out and start connecting.
The Trinity Bonus: Inbound Marketing, PPC & SEO
Let's not forget about SEO (Search Engine Optimization) - an inbound marketer's best friend. A large part of content marketing relies heavily on research and correct implementation to help maximize traffic and conversion opportunities.
"Given that content marketing isn't just about producing content, but about earning traffic to it as well, SEO should be a cornerstone of any content marketer's repertoire." - Rand Fishkin
SEO is not a good to have; it's a must have. Without SEO, you're basically invisible - which is why it's imperative for inbound marketers to stay on top of SEO best practices and let it guide their content strategy.
To further amplify your results, you'll also want to add PPC into the mix. By combining PPC data with SEO's organic user engagement metrics (like average session duration, bounce rate, pages per session, etc.), you'll be able to gain some unique insight into user behavior and interaction, which will help indicate whether your content marketing strategy is working.
For instance, if your visitors aren't spending much time on your site and the bounce rate is high, it likely means that you need to revisit your content and make it more relevant and compelling.
The Triad Of Marketing Success
Inbound, PPC and social media marketing - each of these strategies are powerful in their own rights, but they're even better when working as a team. Put together, they can really help give you a leg up over the competition in terms of helping you generate the traffic, reach and engagement that you need. Ultimately, marketers and their bosses want to see leads and there is no better cocktail to do that with than the 3 components together.
If you'd like to learn more about PPC for B2B and how it can benefit your inbound and social marketing efforts, download a free copy of our PPC for B2B eBook today.