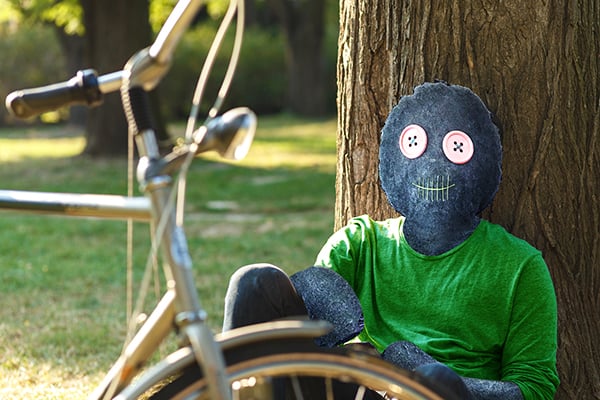 How to Choose An Agency for Your PPC Campaigns?

Amit Lavi
PPC campaigns and choosing an agency - that's the oh-so-big question we're grappling with today. Here's everything you need to find the ideal match for your company's goals and what to consider before making a commitment. Plus, let's bust some PPC myths while we're at it.
Busting the PPC Myth

Many companies leap into PPC with the hope of increasing their reach, scoring hot leads, and growing their customer/consumer base. When it's done correctly, PPC has a stellar reputation for good reason.
Unfortunately, I have also seen how PPC myths have developed over the past number of years, leading to wildly unrealistic expectations. For many companies, PPC is treated like a miracle channel which drives an abundance of marketing qualified leads and contributes to unmitigated growth on autopilot.
"Just pour some money into a PPC campaign, press the magic button, and your MQLs will blossom. The unicorn customers will flood in too."
I've been fortunate to work with amazing clients over the years, but I also remember the unpleasant situations working with clients who accepted these PPC myths as facts. Once a client called me barely two weeks after their PPC campaign had begun – he was very upset that MQLs were not inundating his inbox. His disappointment was the direct result of unrealistic expectations and a lack of understanding about how PPC works. Like everything else, it takes time and plenty of optimization to get the machine to hum.
Let's Get Engaged: Committing to an Agency

Setting expectations: One of the most important elements clarified with our clients is that the minimum duration of a robust PPC campaign is 6 months. Benchmarks will be met, and real results will be visible only after 2-3 months have passed.
What takes so long? That's really the burning question.
Well, kicking off the process takes a tremendous amount of market analysis, product research, and campaign work.
first - the very professional agency will invest time and resources to understand the context in which your business is operating. This calls for product research, competitor research, and keyword research

second - target persona research is needed to provide a more detailed understanding of your current and future client base
Only then can we dive into the details of campaign setup, ad creation followed by landing pages and workflows for some campaigns.
The most delicate and time-intensive step of the PPC process is campaign optimization, which requires patience while testing, retesting and continuously optimizing your campaign; this is where PPC expertise shines.
Once the campaign is launched – and then only after a week or two (for B2B campaigns) – will results become evident and optimizations begin. PPC is a numbers game, and until you have sufficient numbers ie clicks and contacts, you can't optimize.
Like any successful relationship in this industry, both the agency and client must remain committed to the shared goal. For example, there's no way a PPC agency can achieve optimal results without an engaged client that's supplying the agency with valuable content including blogs, eBooks, whitepapers, events, etc. PPC needs content – and there's no other way to spin that one. Many agencies can also create this content but this requires an additional budget commitment.
Feedback regarding lead quality is also essential in order to create more or less or to change track.
So don't think autopilot here. It's a proactive relationship which lays the groundwork for successful PPC campaigns. And so that's why choosing the right agency is one of the most important decisions you'll make.
How Can I Find the Right Agency?

PPC is not a 'one-size fits all' business so make no bones about it: invest the time and energy into finding the ideal match.
Seek industry expertise: Find an agency with real expertise in your field. Rather than searching for something generic like "PPC agency," hone in on your specific needs like "PPC B2B agency" or "PPC agency for cybersecurity." The added value of industry expertise is indispensable over the course of a campaign.
Develop a short list: Now that you've researched your specific needs, Google or ask around for the relevant agencies who can best meet your needs. I recommend looking at companies within your ecosystem for marketing you admire. It's also important to consider the pros and cons of choosing an agency which works with a competitor of yours.
Compare expertise: Once you've got a short list, dig deeper reading through customer testimonials, compare existing client bases, and sifting through all the content which can shed light on the advantages of each agency.
Request a consultation: You're now ready to reach out to the agencies who have made the final cut. Discuss your expectations and share your available budget. Ask each agency how they would go about meeting your company's goals. Make sure you ask the golden question: Are your expectations realistic?
Establish a rapport: Don't underestimate the value of personal relationships. Working with a PPC agency is a long-term decision, and a healthy client-agency relationship is in my mind pretty much not negotiable. Take the time to meet with the team who would manage your account to make sure you click.
Evaluate skill sets: Not all PPC agencies have skills in the channels most important to your company. For example, maybe you need to integrate multi-channel campaigns across Adwords, Facebook, Twitter, and Reddit. Integrating PPC as part of your inbound marketing campaign is also no small feat.

You've got to decide if your chosen agency really has what it takes.

Rate the agencies: Use a simple point system to compare agencies across key metrics. Consider price, industry expertise, location, recommendations, skills set, rapport, and availability. This makes ranking the relative strengths and weaknesses of each agency much clearer. An obvious winner should be shining by now.
Jump in: You've done your research, and it's time to make a decision. Of course, there's never going to be 100% certainty at this stage, but you've invested sufficient time into making an initial commitment. There's always a learning curve for agencies and clients alike, so expect some small bumps in the road before the collaboration truly takes off.
The closer the collaboration, the stronger the results. But the match and expectations are are key, and I know from years of experience that you can never underestimate the importance of really getting it right.