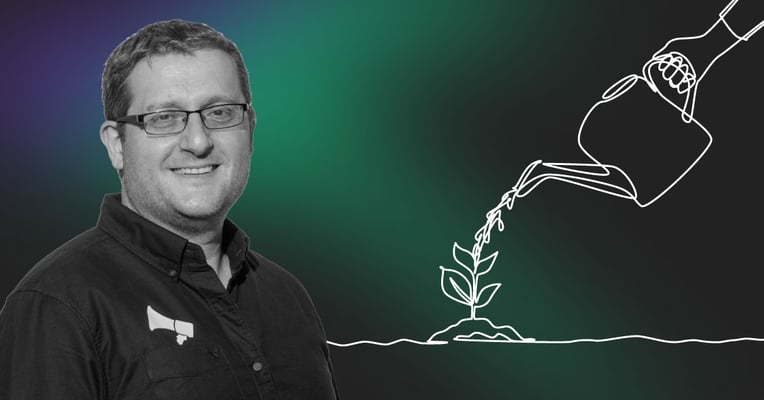 RevOps Strategies: Unlocking B2B Business Growth

Idan Carmeli
With businesses experiencing more overlap than ever before between the traditionally siloed departments of Sales, Marketing and Customer Success, the old ways of operating a business no longer cut it.
Uniting them under a common, revenue-forward mindset is the way forward to achieve business success (not to mention eliminating all manner of disputes and office drama that would put soap operas to shame), but it's no easy feat. To pull it off, the new business function of Revenue Operations (RevOps) has emerged, and with it a whole new world of transformational RevOps strategies.
The evolution of RevOps
Marketing and Sales are two essential business units that have typically operated independently (think 'yin and yang'), each with their own tech stacks, processes, goals, data sets and KPIs. In the world of B2B, Marketing would generate a database of leads, and these MQLs would be forwarded to the Sales team.
But with the rise of Account Based Marketing (ABM) this process proved to be problematic. It required better alignment between Marketing and Sales, so that the efforts of the Marketing team yielded leads that Sales could convert to SQLs more efficiently.
The booming era of SaaS has also seen a new job function emerge as an extension of Sales, which is Customer Success (a.k.a. the secret sauce of high-performing B2B companies). Don't be confused, Customer Service (or Support), is another vitally-important customer-facing touchpoint. Customer Success on the other hand, is about nurturing existing clients to ensure the highest renewal-rate possible, as well as boosting cross-selling and upselling opportunities.
All of these departments have several aims:
To understand their customers better
To collect data in an effort to convert them more efficiently
To provide them with a better customer experience
But operating in silos – instead of working more collaboratively on overlapping interests – is no longer conducive to business success.
RevOps is the missing link that gets rid of that disconnect between departments and unites them into a more holistic and single-minded revenue machine.
Want to learn more about automating the process?
How RevOps Strategies transform growing businesses into a well-oiled revenue machine
In the past, it was not uncommon for hands-on CEOs to bring together department heads for meetings. This way Sales, Marketing and Customer Success teams could benefit from at least a certain degree of visibility over the operations of other departments in the organization.
But with individual department-heads preoccupied with managing their own teams, and busy CEOs becoming increasingly focused on overall management rather than on day-to-day business operations – this visibility is undeniably impaired.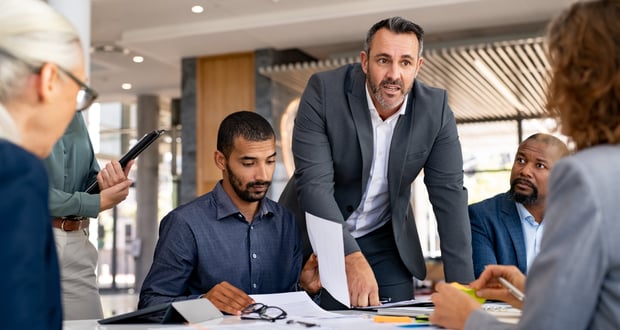 It has therefore become necessary for growing companies and for large corporations with multiple business units to create a dedicated owner and department to drive and execute alignment. This job function now falls to revenue optimization specialists, typically led by a CRO (Chief Revenue Officer).
There are many other examples where RevOps is becoming an increasingly urgent priority including:
A company whose sales operations manager may not have any involvement with Customer Success
A startup that's scaling up from one-person marketing and sales 'departments' into proper teams
Companies that are expanding into other geographical markets (e.g., US, Europe or Asia) and need better operations to streamline their growing international teams.
In some of these companies, there may already be an element of RevOps in that there are operations managers for individual departments, but the fully-developed RevOps mindset isn't quite there (yet).
Establishing a RevOps function doesn't mean that Marketing, Sales and Customer Success don't each have a very specific and specialized role to play in contributing to business growth. But it does mean that by working together (rather than in siloes) and sharing both data and revenue operations software – they can significantly improve efficiency and revenue across the entire organization (and what business doesn't want that!).
How can you improve efficiency and revenue? Talk to us!
RevOps essentially stems from a commitment by the business's CEO to a more streamlined and therefore more efficient way of operating the company. In fact, without this commitment coming from the top, it would be very difficult to attain the crucial buy-in from all stakeholders. From team members to department heads, everyone needs to support the transition into a RevOps-led business structure for the newly-transformed operation to work effectively.
Principal Analyst at Forrester, Anthony McPartlin, explains, "If they can combine selecting the optimal and appropriate operating model for their organizational and business context with a revenue operations mindset that becomes embedded and bought into across operations resources, these organizations have the potential for real transformation and to tackle some of the more persistent challenges (e.g., tech stack, planning, demand generation, data integration) within go-to-market operations."
CROs and revenue operations specialists aren't a part of the Marketing, Sales and Customer Success teams themselves, so their allegiance isn't to any one particular department, but to the company as a whole.
For this reason, they have a bird's eye view of the entire funnel, in order to ensure that all departments aren't only operating most efficiently on their own, but more importantly – with each other. The more streamlined their processes and tools, and the more aligned their goals and KPIs, the easier it is for departments to collaborate.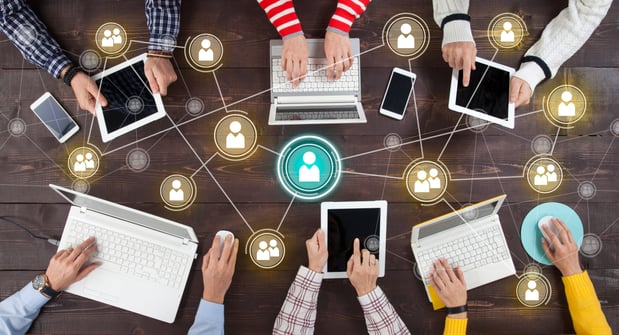 RevOps strategies involve identifying various redundancies in data collection and software used by individual departments. It is also about consolidating disparate tools into a central revenue operations platform that allows all departments and customer-facing teams to access a unified, robust data source.
This ensures that no contacts fall between the cracks as they are captured and moved through the sales pipeline, increasing the odds of conversion from MQL, to SQL, to opportunity, to customer, and finally to returning customer.
Another definite plus of streamlined revenue operations software is the significant savings in IT costs, and the reduction in security risks that are far more common when there are too many platforms used throughout an organization.
In the end of the day, RevOps is all about monitoring and improving numbers (yes, those ever important digits), so CROs and RevOps teams also rely on revenue operations software to improve task and process ownership, notifications, scoring methods and reporting on an ongoing basis.
With total visibility over the entire funnel, revenue operations specialists can identify the company's strengths and weaknesses both in individual departments and in the overall funnel. This allows them to devise RevOps strategies designed to increase conversion rates and boost revenue.
RevOps strategies

are

the way of the future, so it's time to get on board
According to a 2022 Customer Acquisition and RevOps Team Benchmarks report, RevOps adoption is gaining steam. In a blog post introducing the research, Jesse West, Director of Lifecycle Marketing at Revenue.io highlights some of its most notable findings:
"Nearly half (48%) of companies now have a RevOps function, which is a 15% increase year-over-year from 2021, and 11% plan to adopt it in the next year."

In addition, "When a Revenue Operations function is introduced, 21% of companies see both increased alignment and productivity (which often increases operating margin as measured by revenue per employee), with another 13% experiencing increased revenue growth. Sales and Marketing alignment also benefits, with 21% of companies seeing an improvement in alignment between teams."
As companies grow, there will always be a new service or product to launch and new employees to integrate into the various departments. So in order to keep the revenue machine working smoothly and efficiently, the work of RevOps specialists is never-ending. RevOps strategies don't necessarily mean more work for employees, but rather a different way of working, which should become second-nature for all stakeholders, once the RevOps mindset is understood.
CEOs and C-level executives don't always have the budget, bandwidth or knowhow to implement a RevOps function in their companies. They do, however, understand the urgency of internal organizational alignment to minimize inefficiencies and boost revenue, so there's always the option of outsourcing to a B2B Tech Marketing and RevOps agency like Marketing Envy.
To see how we can help you with your RevOps efforts: