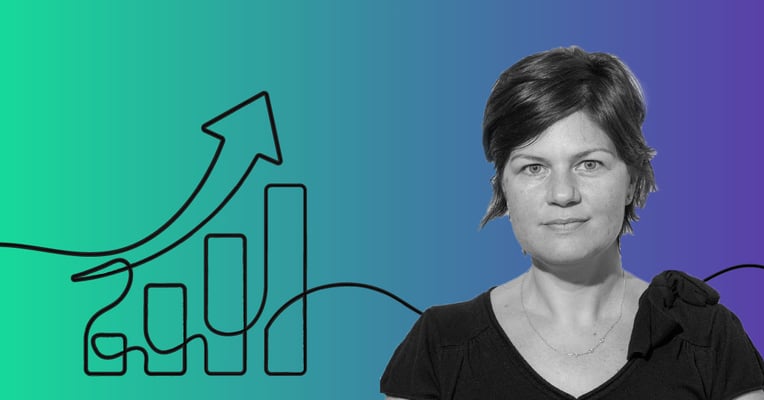 Why RevOps Automation is your path to business success!

Ronit Iaroslavitz
For growing businesses (both large and small), alignment between Sales, Marketing and Customer Success is absolutely key. RevOps automation is now increasingly understood by business leaders to be the 'missing link' between these traditionally siloed departments. It's the secret sauce that enables seamless cross-functional collaboration around processes, systems, and data to maximize efficiency and boost revenue.
Although RevOps strategies are generally geared towards driving sales-related goals, "no man is an island", and neither is any one department in a B2B company.
But the steps to getting started with RevOps are different for a startup than they are for an established company. Here are some examples of RevOps automation in action.
How is getting started with RevOps different in startups vs large companies?
Startups generally have a relatively small team and just one or two lines of business. This makes it much easier to understand the status of the overall operation and get the initial buy-in from stakeholders to get started.
In a large organization, however, it's usually necessary to assess the different departments separately to understand their needs and reporting capabilities, and to determine what is (and isn't) possible to measure. All of this is essential before a RevOps strategy can be formulated. In many cases, they discover that their database is essentially a mess (who is shocked?), with conflicting, outdated, and sometimes duplicated data that's relevant to more than one department within the organization.
But what else? It's sometimes difficult or impossible to adequately attribute conversions along the various stages of the customer lifecycle, or measure conversion rates from MQLs to SQLs. This problem is exacerbated (and who needs that?) in large companies that have multiple business units – each with its own CEO and dedicated sales and marketing teams – that operate differently from one another.
Ready, Set… How to get started with RevOps automation
One of the first jobs on a revenue operations specialist's list when introducing RevOps into a business is to align multiple business units across the organization. The most effective way to do this is by creating a central database where the data corresponds to relevant departments with clear ownership – but is accessible to all. This provides visibility over the entire customer funnel, and ensures that it is properly maintained throughout the pipeline – from discovery, to conversion and retention.
Once there's a system in place, you can breathe a sigh of relief! Then it's important to align the definition of 'MQL' and 'SQL' across the entire organization, and train all relevant teams to enter leads correctly so that they are categorized properly in the database. Establishing orderly processes for working with the database is crucial to maintaining its integrity and reliability, and to the success of the company's RevOps automation efforts.
One way to speed up the buy-in from stakeholders for RevOps automation in large companies is to run a pilot with one business unit first. This way you are setting up a 'performance' baseline for that business unit, including factors like:
The marketing funnel
Sales cycle
Deal pipelines
Workflows
Internal processes
Current tech stack performance
If the pilot shows that ever positive increase in revenue, other business units will be happy to jump on board to replicate this success.
How RevOps automation can boost efficiency: Practical examples
Depending on the level of interdepartmental misalignment that revenue operations specialists need to deal with as a starting point, RevOps automation may involve large-scale, sweeping changes. This can require multiple departments to adjust both their tech-stacks and workflows to the new RevOps mindset, often adding a RevOps platform. But sometimes even the smallest of tweaks to everyday operations can make a huge difference to productivity and rev-gen efforts.
Envy Managing Partner, Idan Carmeli, explains using an example from among the agency's clients: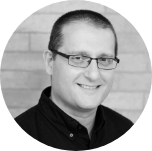 "One of our clients decided to launch a new B2B division. Using HubSpot (our RevOps automation platform of choice) – we implemented a strategy to align their marketing and sales, giving them visibility for the first time ever over the conversion of leads from MQLs to SQLs.
It turned out that the SDRs were receiving hundreds of MQLs per day, and when they weren't able to reach those leads by phone, they'd attempt to call them back again later, wasting a lot of time.
So, we implemented a simple automation whereby those leads would be marked in the system as 'could not be reached', triggering an email inviting them to use a calendar link to schedule a ten-minute call. This eliminated many of the MQLs that weren't 'serious' – and increased the conversion of the SQLs who did reach out as a result of the notification, because they were serious."
Here's another example from a different Envy client: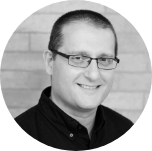 "An international company sent its US and European sales teams to a live event. But while the US team managed to convert 50% of the contacts into leads, the European team only converted 15%. We realized that while the US team consisted of five people, the European team consisted of just one person who wasn't able to reach everyone on her own.
One solution would have obviously been to hire more people for the European team, but a faster and more practical solution was to optimize the existing team member's process for maximum efficiency. So, our revenue operations consultant recommended that she send them an email with a link to her calendar, boosting the odds that only the 'serious' leads would reach out to her and she could spend her time more productively."
These types of issues can appear in every step of the funnel, including the stage where customers progress to the care of Customer Success but fail to renew their contract for some reason. When this happens, it's important to speak both to the CS team and the customers to understand what led to their decision, and to make sure that the issue is corrected to minimize future churn and maximize renewals.
Of course, without an effective RevOps system in place, these types of issues might be discovered too late or overlooked altogether. That's why it's so important for revenue operations specialists to implement RevOps automation that gives them full visibility over the entire funnel. With this visibility, RevOps teams can identify any issues or inefficiencies that are hindering productivity, and implement timely solutions to maximize revenue at every stage.
But hold on, there is another benefit of RevOps automation - it sometimes brings to light problems that are not caused by automation or the lack of it. It can highlight issues caused by inefficient processes, inefficient allocation of staff across teams (and regions, if it's an international company) or even underperforming team members. When this happens, revenue operations specialists also help to pinpoint inefficiencies that aren't necessarily related to automation and require operational solutions instead.
RevOps automation is the key to optimizing your growth 'machine'
RevOps automation isn't just about technical automation of tools, oh no. Making sure that the business has all of the technology required for growth is a key pillar of RevOps success, however equally important is the elimination of unnecessary systems that add to technology sprawl, confusion and increasing costs.
RevOps automation is also about using the high-quality data that the newly-centralized and improved CRM contains, to enable more holistic goal setting. This is crucial to growing revenue successfully and to ensuring that customers are provided with the best possible experience, from first contact to closed deal and beyond.
Want to hear more about what Marketing Envy's revenue operations consultants can do for your business? Contact us today to book a demo.