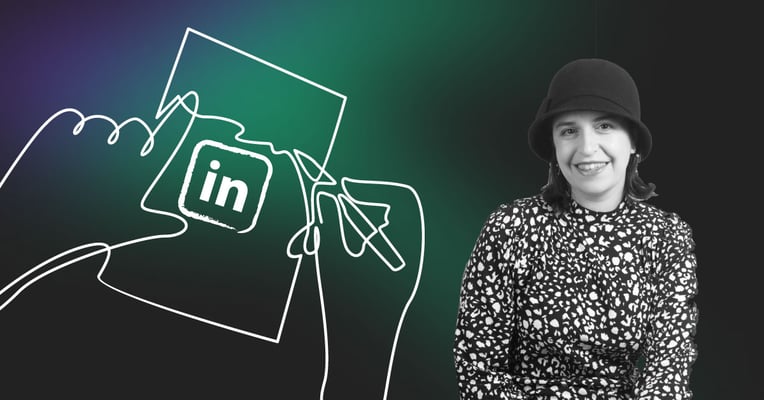 What the Heck Are Organic LinkedIn Lead Generation Forms?

Gemma Rachel Goldstein

So you've all heard of Paid LinkedIn lead generation forms, where a person views a LinkedIn Lead Gen ad for an eBook or for a demo or for some kind of other promotion. They decide they want to go for it, fill in some details and voilà they become a lead.
Now LinkedIn are taking the concept further and they have created an organic LinkedIn lead generation form. But what is it? How do I set it up? What can I use it for and how effective is it?
What is an organic LinkedIn lead generation form?
Let's start with the what. An organic LinkedIn lead generation form appears on your company page just like this: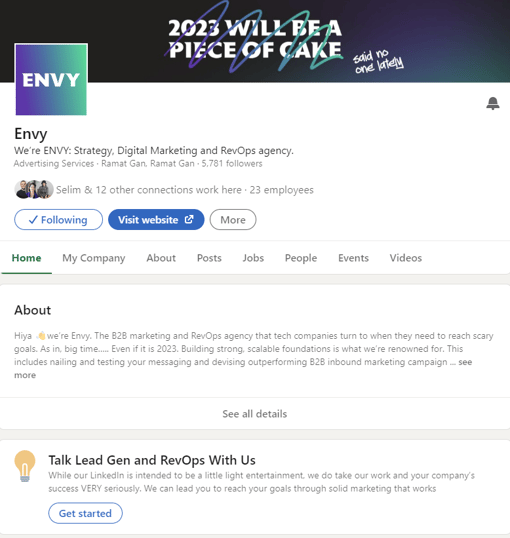 It is a way for a person to visit your LinkedIn page, decide that they are interested in you and get in contact. Cool, no?
How do I set my organic LinkedIn lead generation form up?
So you've decided you want to go ahead and set one up, but how do you do it. Here's a 5 step method:
Navigate to the page that you are admin of and click edit page:

Click Lead Gen Form on the left hand bar:

Choose your call to action (CTA). You currently have a choice of Contact Sales, Request Free Demo, Start Free Trial and Get Started
Once you've made your choice you need to add your privacy policy URL and start getting creative by adding your headline (Max 50 characters - so keep it short and snappy) and your body copy (Max 200 characters). Remember, you are directing people to take an action so keep your copy directed to that purpose.
Finally, preview your form and check everything looks OK (Currently characters such as ' and & cause problems). If it all looks good then launch it!
You can check if any leads have been submitted over on your LinkedIn page by clicking Analytics and going to 'Leads':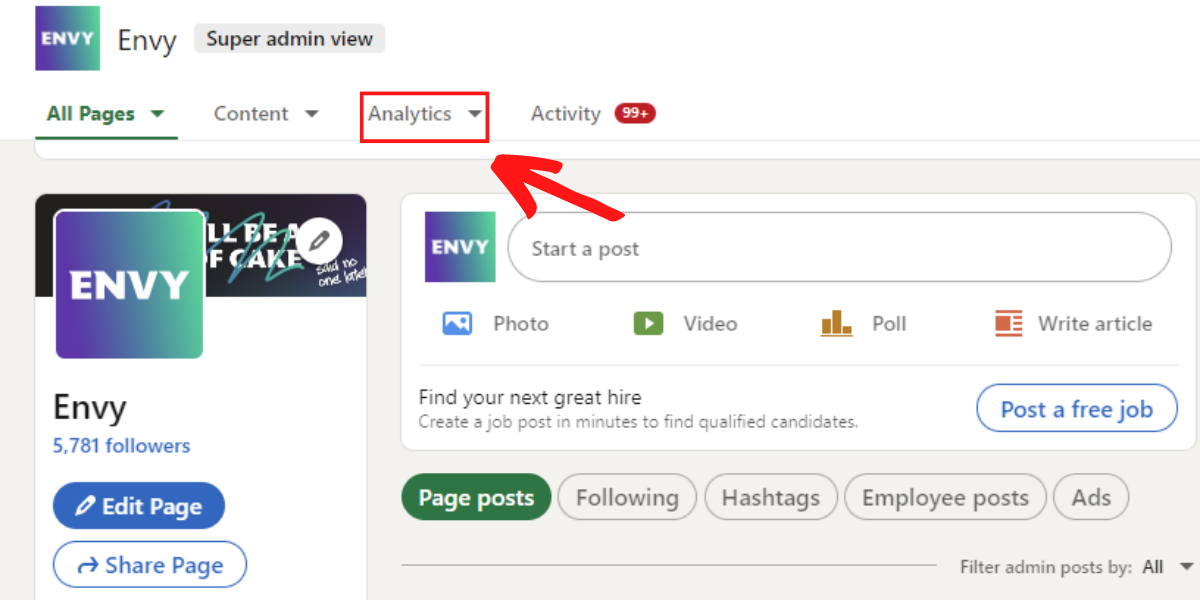 From there you will be able to click in and view the lead. It's all very manual right now and does not integrate with HubSpot just yet, but at the pace that HubSpot usually sets we expect it won't be long.
What can I use organic LinkedIn lead generation forms for?
To generate leads! You want to make it as simple and easy as possible for someone to submit their details and this is just one more way for them to do it.
Are organic LinkedIn lead generation forms effective?
For now, there is no data out there. One major flaw is the lack of integration with HubSpot, inevitably leading to a slower response time. Ideally, you want to respond within 5 minutes to a lead contacting you and as there is no integration (yet) with HubSpot response time will inevitably be longer.
BUT that doesn't mean it's pointless and it is definitely worth testing, we are! It is simply another way to reach you and we're as curious as you to find out what it will do to our B2B marketing leads.
In short, it's too early to tell whether this is a fad or not, but as the leading B2B Tech marketing agency, we'd be amiss to not try it. Wish us good luck and check back for updates!
Looking for more marketing wisdom:
PS: We have submitted this as an idea to HubSpot, you can upvote it here.
PPS: You can also do this (well sort of...) through your profile. You just add a linkable CTA, that links to your contact us page to your LinkedIn intro! You're limited to 30 characters, but if you get creative, that's plenty.

To implement, just click on the little pencil icon near your profile's header and scroll right on down to "Website".
PPPS: If you found this helpful, I'd really appreciate it if you can click here to share it on Twitter - besides helping my ego, it's just fun to get notifications 😉