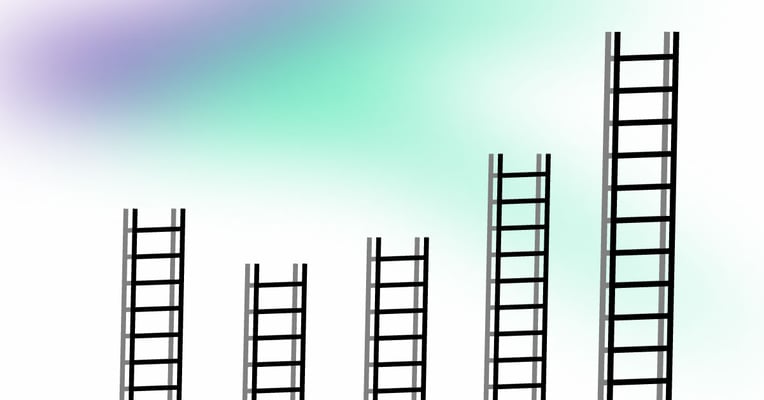 5 RevOps Tips to Give You an Advantage Over Your Competitors

Limor Linial
You've definitely heard the term being thrown around, but what is RevOps really?
In one sentence, Revenue Operations or RevOps is the end-to-end view of a company, starting with marketing, through SDR & sales and ending with customer service and customer success. Quite simply, operational integration of all these departments is crucial for your company's success.
So, what are the five most important RevOps steps that will help you take your business to the next level?
Segment your data

according to your main value propositions. Consider your different audiences and the key parameters you want to measure at the end of the day. Then decide on the key properties to segment by. Here are some examples:

ICP fit
Entity type
Lead status
Department
Role
Persona
Products used
Align all departments to ensure everyone is collecting and updating the same properties with the same set of values. That way, you'll eventually be able to measure your KPIs and work on the same goals.
Book A Consultation With A Marketing Expert Today
Alignment between all teams is a vital step to make sure everyone is on the same page. This means: Marketing, Sales Development, Account Executives, Support Reps and Success Managers.
We keep talking about important first steps, but this is really at the top of the list. You need to verify the complete lead handover is running smoothly. Make sure the lead journey is clear to all teams and decide what the engagement scoring threshold will be, in order to deliver HOT LEADS to sales.
You have to make sure your marketing campaigns address the leads that sales are actually looking for. At the same time your customer support team needs to closely monitor all queries that arise from customers and communicate them with the sales teams in order to learn and improve.
You can't talk about RevOps strategies without identifying the different value propositions you have for different personas.
It's important to make sure that sales address each lead with the value proposition relevant for them, according to the journey they have been through, up until being approached - rather than starting the conversation from scratch (after all, the potential customer wants to know that you have followed their progress and this is not just an assembly line sales process).
Remember, sometimes a gentle touch is required, which brings us to the specifics of your sales pitch. You have to recognize that some opportunities take their time, they want to be sure before they make ANY move.
So your job is to send them the right content, at the right time during their sales pipeline, according to the stage they are in. Make sure you align the content of your marketing nurture emails with your sales email sequences. Take care that the buyer journey makes sense.
Once a deal is WON, it does not mean you can drop it and move on to making your next sale. Nope! RevOps means taking care of your customer for the long term. This needs to be a strong relationship, and that takes effort.
Your most immediate revenue comes from existing customers: upsales, cross sells etc. In order to get there, you need to run surveys; get to know precisely what needs to be improved and identify the triggers for up-sales and cross sales.
Don't guess or assume what your customers are looking for, instead give them the opportunity to tell you what would improve their customer experience. Make sure your marketing and sales teams get that feedback and adjust their messaging and value proposition accordingly.
Dashboards are your roadmap. Create your custom dashboards, so you can monitor everything and anything at all times. After all, the RevOps strategy's golden rule is to keep optimizing your processes and campaigns according to what you learn from these reports.
Follow those important steps, and you will take your business to the next level, optimizing processes and increasing your company's revenue as a result! With these RevOps strategies, we're sure you will see some fantastic changes in a short time! Do you want to know more?