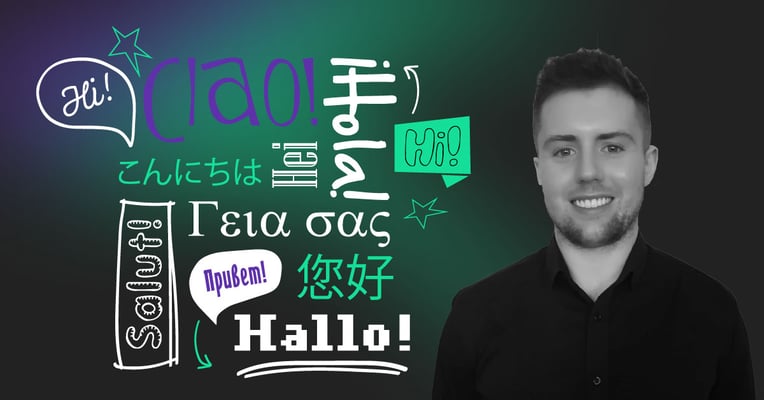 B2B Marketers Rejoice: Translating is No Longer a Pain...

Chris Buckley
At some point, every business will need to translate an article or piece of content - Be it an eBook, blog or anything in between.. And if you don't have in house native speakers on hand to translate, chances are you will need to use a translation service.
Yes, there are of course many free services which B2B tech marketers can avail of such as Google Translate, which has improved dramatically in recent years. However, the quality of results can sometimes be sorely lacking, requiring many additional (and needless) hours of editing.

B2B marketers may therefore decide to consider a professional translation service. If so, where do you start and what should you look for? This is precisely the position we found ourselves in recently, when aiming to translate a highly technical piece of content from German into English.
Blend - Online Translation Services
After researching various translation service providers, we decided to use BLEND Localization. They market themselves as "#1 Professional Online Translation Service"... We'll be the judge of that!

The remainder of this blog will cover our experience using the service and most importantly - Is it worth it for B2B marketers?
See how to build you B2B messaging for success!
How Blend Works - A Step-By-Step Guide
When you enter the website you are met with the following homepage.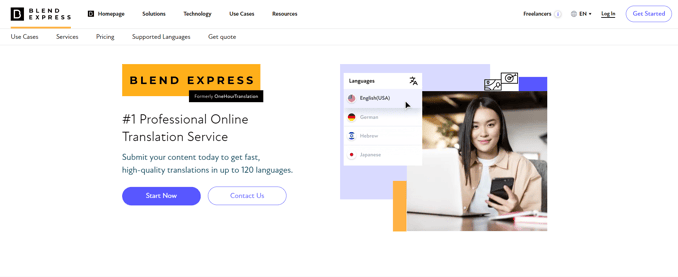 After clicking start now, you are brought to a page where you choose the language you want to translate from & to.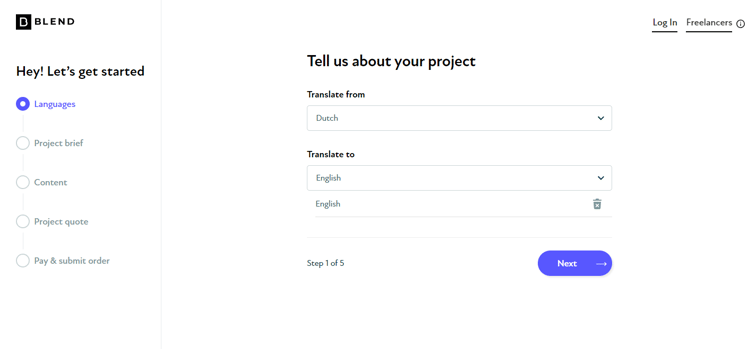 The sheer quantity of languages available blew us away - Of course you have all the standard languages. However, there were also many more less spoken languages on offer, as well as some languages that, frankly, we have never heard of… Gujarati for example?!

So chances are, no matter which languages you require, your marketing translation needs will be met with Blend.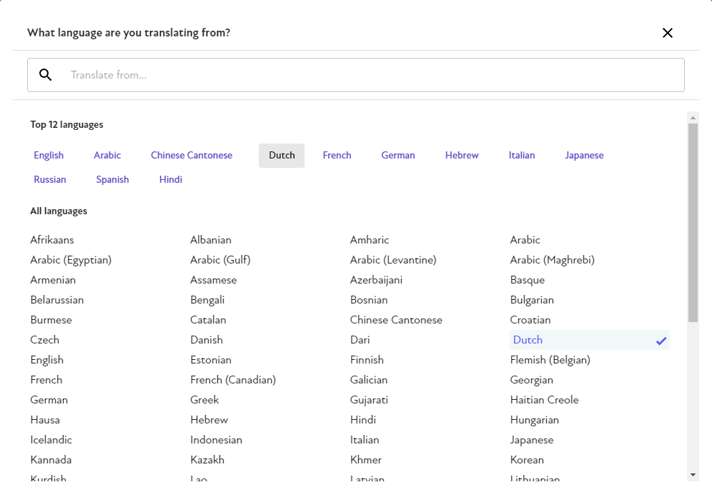 After selecting your chosen language pairing, you are then asked to submit a project brief, as well as what area the project is related to.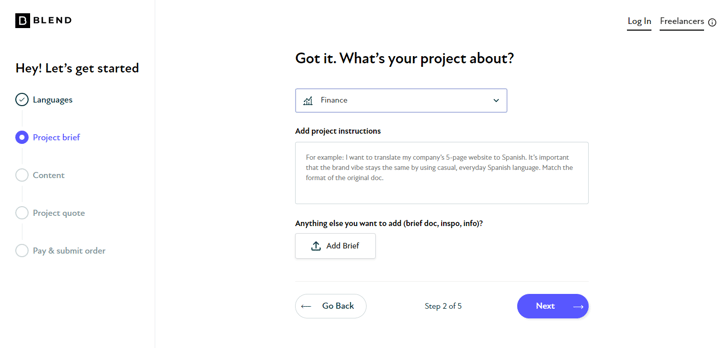 After filling in the information, and uploading your project brief, you are then asked if you have the material to be translated available. Hopefully at this stage the answer will be yes - In which case, you're on the home stretch! If the answer is no, you will need to add it to a word document which can be uploaded.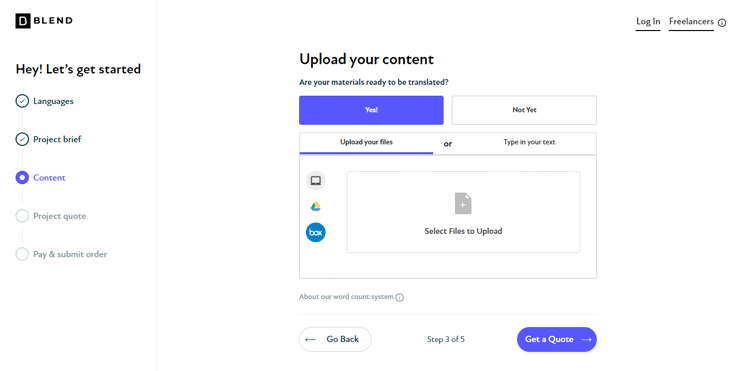 After uploading it, you will then receive a quote based on the service you want - They have 3 options to choose from so you can select the one which is most appropriate for you. In our case, as this was the first time using the service - We played it safe and went for "Expert".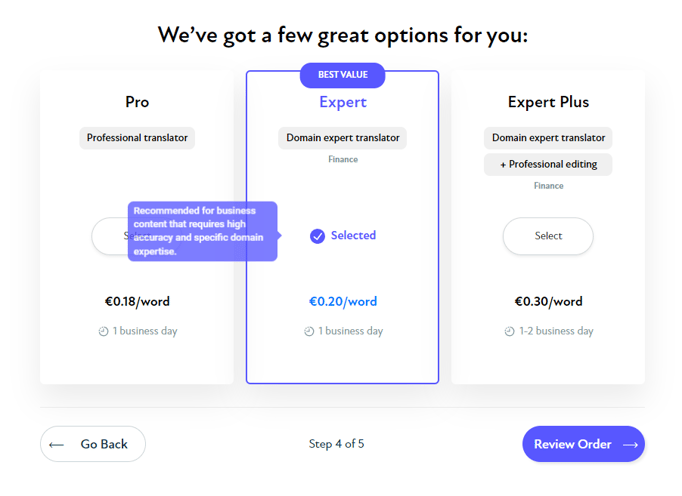 After that, the (not so) fun part… Paying!
Watch our free, on-demand webinar to see if you have a B2B messaging problem!
What Happened Next?

From there, patience is required while you await your translation. Thankfully, the service was both quick and efficient as we received our translated article within 48 hours, directly in our inbox - How handy is that?! The quality of the article was second to none, and only very minor edits were needed. It read as though written by a native speaker and was grammatically brilliant - Even more so than me at times… How do we know this? When we sent over to the client for review and feedback, there was none! Any B2B marketing agency will tell you this is a good sign.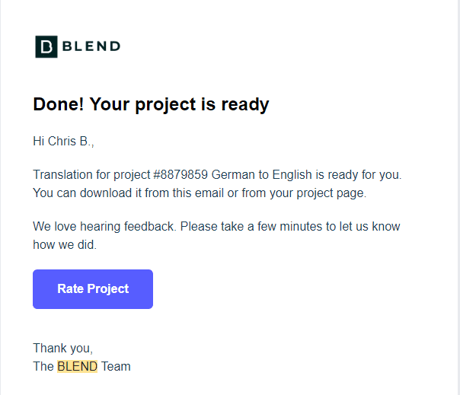 So… Would we use Blend again?
In a word - Yes!

The service was quick and efficient, and when considered relative to getting an article professionally translated - Cheap. In total, the article contained just under 1,400 words, and cost €330 in total. And as already mentioned, the piece was extremely coherent and well written.

In addition to the services we used, they also offer several options such as proofreading and transcription, should your project extend beyond purely translation requirements.

So, next time you have a piece of content that needs translating, instead of stressing for hours upon end, check the folks over at Blend out and make your life a little easier.