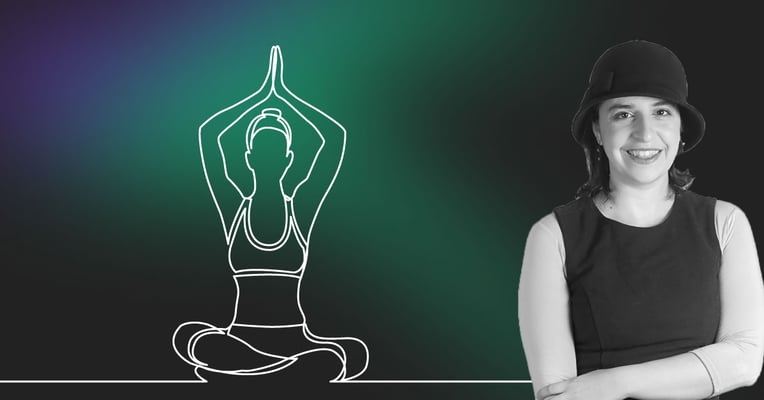 How B2B Marketers Should Shift Their Focus Away From COVID

Gemma Rachel Goldstein
When it comes to B2B tech marketing, timing is everything. It's vital to respond to current events, but you also need to avoid flogging a tired theme long after your audience has grown bored of it. It's the fine line that we tread at Marketing Envy. We were quick to adapt our and our clients' marketing strategies to COVID-19 by changing our messaging and campaign methods, and employing empathy marketing.
Instinctively, many companies cut marketing budgets during a downturn, but research, as well as our own experience, contradicts that instinct. When the world is rocking, your clients need your clear messaging and unfaltering support more than ever.
In B2B Tech Marketing Too, Timing Is Everything
But as mentioned above, you need to know when to stop your crisis messaging. A principle called the "Issue-Attention Cycle," coined by Anthony Downs in 1972, describes public interest in any given topic, no matter how urgent, as following five stages from discovery and enthusiasm, through a gradual decline in interest, to a lack of concern about a topic that no longer seems relevant.
We've reached the latter stages when it comes to corona. COVID-19 B2B marketing has become ubiquitous and uninteresting as people are now bored of the topic. Corona fatigue has set in!
Taboola research found that after engagement with corona content skyrocketed in late March and early April, by the second week of April it was already plunging by 41%. Businesses have shifted gears to plan for "the day after COVID-19," and are ready to hear positive messaging of hope and inspiration. It's time to move your B2B marketing on.
How to Rock Your B2B Marketing Post COVID-19
Change your messaging. Shift away from stay at home messaging and move to a more humorous, upbeat and hopeful messaging with NO mention of COVID-19. No one wants to hear the word "corona," so focus your pitch on the value that your product brings to companies going forward, and how it will help them to rebuild their business, regain lost ground, and/or expand even further.
It's not the time to obsess over crisis management. If you target a sector that's been hit particularly hard by the pandemic, you'll need to match your content to their pain points, but keep it upbeat and hopeful instead of dragging them further down.
Mix up your B2B marketing channels. Online content is still where it's at, but Zoom fatigue is a real phenomenon. Your target audience is tired of webinars and video conferencing events. If you haven't done so already, it's time to mix things up a little, delivering content in a range of formats that includes blogs, webinars, podcasts, live events, and on-demand video.
There's still space for online events as long as they are well planned, entertaining, and don't drag. A lineup of four talking heads is old news; it's not going to attract potential customers who have had enough of focusing on the screen all day.
Free trials are still a valuable strategy for B2B tech marketing, because much of your target audience is working from home and may have more time available to experiment with new tools and to train and educate their workforce in how to use them. Don't assume that no one is interested in buying right now; companies still have problems and needs, and though they may be taking longer to make purchase decisions, they are still buying. With the right messaging you can persuade decision-makers to give you a try.
B2B Marketers Are Over Corona, But Its Impact Hasn't Died
We may be "over" corona, but its effects haven't gone away, creating a tricky situation for B2B tech marketing. The landscape is changing rapidly and there's still a huge amount of uncertainty, so it's difficult to say today what will be relevant and/or necessary a few months down the line.
Part of the challenge is that although every country has been affected by COVID-19, it's hit different areas at different times and to different extents. Southeast Asia, for example, is already well along the path to "normal," helped by its previous experience with pandemics, while the US and much of Europe are still in stages of reopening.
Different generations have also responded differently to the pandemic, with Gen Z expressing the most hope and desire to move forward, while baby boomers are more anxious over their health. Successful COVID-19 B2B marketing demands agility and flexibility in responding to changing moods and events among your target audience.
As always in the world of marketing, you'll need to keep your wits about you as you navigate the choppy seas of a post-corona economy. Everything is still changing, and with a second wave on the horizon, things could all be transformed yet again. Plan for a few months at a time, and be ready to change messaging on the fly to keep up with your environment.
Reach out to us at Marketing Envy to see how we can make your marketing enviable.