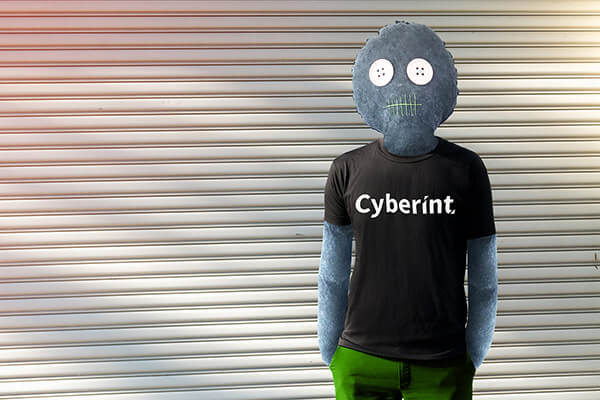 CyberInt (Cybersecurity) – An Inbound Marketing Success Story

Billy Cina
There are thousands of cybersecurity companies worldwide and most are struggling to find the right audience, stand out in the crowd and get their message heard. As if these weren't enough, recruiting the team of marketers to get the job done is almost mission impossible in itself. Where is the pot of golden MQLs at the end of the rainbow? See how CyberInt overcame their marketing challenges by turning to Marketing Envy for their inbound marketing needs.
It's a fact: There are over 2500 cybersecurity companies vying for the same clients' attention and budget. Even well-established companies face continual challenges including high competition, difficulty differentiating their products from others, and gathering enough MQLs.
Read on to see how Marketing Envy helped one cybersecurity company succeed and how we can create a fairytale ending for your cybersecurity company or startup.
Once Upon a Time:
CyberInt face-to-face with Cybersecurity Marketing Challenges
In 2009, CyberInt was established – a new cybersecurity company who understood the importance of looking at their clients' digital activities and assets from the attacker's perspective. In fact, approaching cybersecurity "from the outside in" allowed CyberInt to make its mark by protecting organizations from beyond their perimeters in an environment where costly threats were constantly emerging.
CyberInt landed impressive clients including ASOS, Amdocs and NewLook. But like all cybersecurity companies, they faced hurdles – chief among them – oversaturation of the market and a lack of leads that could turn into MQLs.
CyberInt also had trouble building a successful marketing team. They had decided that inbound marketing was the right approach, but building an in-house team that had the right skills for the cybersecurity space was…. a challenge under the time and budget constraints. "Even when we tried to hire in-house content writers, managing the team was difficult and the learning curve was too steep for writers not intimately familiar with the world of cybersecurity," notes Elad Ben-Meir, the company's CMO.
CyberInt desperately needed some "marketing fairy dust" to generate qualified leads and get its message heard above the industry's background noise.
Enter the Prince (in Shining Green Armor):
Marketing Experts Come to the Cybersecurity Rescue
Ben Meir ultimately decided that outsourcing its inbound and PPC marketing would be the best solution. He hired our team at Marketing Envy because of our expertise in the cybersecurity industry and our proven success in driving engagement and converting leads to MQLs.
We started by leveraging our cybersecurity expertise to conduct research and audits, and to identify relevant audiences and product focus. The research was instrumental in helping us tailor CyberInt's messaging for its target audience and creating industry-relevant content for content marketing, social media campaigns and PPC campaigns.
In one year, we increased organic traffic by over 500%. We created a relevant, consistent message that was used to generate hundreds of MQLs quarterly. The company's social media campaigns saw over 4000 interactions annually.
Equally importantly, we were able to do all of this without increasing CyberInt's headcount.

Happily Ever After:
An Outsourced Marketing Agency with an In-House Feel
The happy ending has been ongoing: we've been instrumental in building CyberInt's brand personality, developed a loyal follower-base over social media, and established the CyberInt team as renowned cybersecurity experts. These efforts directly grew the company's client base and increased their revenue and cemented CyberInt as a vital resource platform in the cybersecurity world.
And we can definitely say that in working closely with CyberInt for more than three years, we've been able to really understand the company, their specific needs, and goals. We've become more like an in-house marketing partner rather than an agency. This close, long-term relationship has enabled us to manage the campaigns independently so that CyberInt can focus more on the things they do best while we focus on what we do best – providing targeted and efficient cybersecurity marketing.
To request a free consultation with our team here at Marketing Envy, click here.