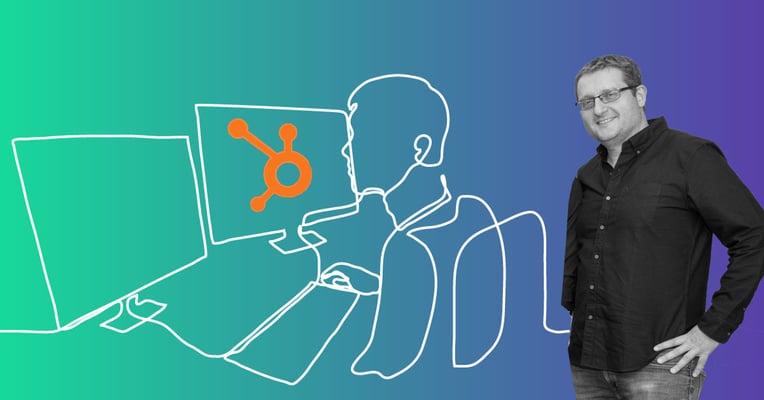 Why Service Hub is HubSpot Agencies' and Clients' Go-to
When was the last time you had an involved conversation (or any conversation at all) with a company you purchased a product from? Doesn't often happen and if it does, it's when we need assistance of some kind. So when we do finally speak to a service agent, it can make or break our impression of the brand as a whole: If it's fantastic, we'll remain loyal, but if it's terrible, we may shift our loyalty (and money) to a competing brand.
So, it's no wonder that savvy businesses prioritize customer experiences by arming their service teams with technology & data that's all about elevating their performance.
Now let's talk about one of the latest and most popular solutions on the market: HubSpot's Service Hub. First introduced in 2018 and recently relaunched with both revamped and brand-new features, the company's mantra is, "putting the customer first with an easy and connected platform that delivers authentic service." Let's unpack what this means.
Customer service, support and success are fraught with challenges
Modern businesses are completely reliant on not one, but multiple software solutions that address their every need. But this mish-mash of cobbled-together solutions does almost nothing to streamline processes and actually keeps departments siloed from each other. And we all know that working in a vacuum is not an effective way of working.
When the goal is to create an environment that's more holistic, what's the first step? Organizations strive to consolidate their various operational software into a single CRM solution that does it all – from marketing, to sales and customer service. The idea is, that instead of the different departments operating in their own separate 'bubbles', they are linked by a single platform that makes accessing relevant information far more efficient.
For customer service teams, this is especially important, because as "the face of the company", customers expect them to provide immediate, contextual and knowledgeable responses. Having a 360-degree view of their customers is a lot harder if they can't access any historical data about the customers' interactions with the company.
Marketing Envy Managing Partner, Idan Carmeli, explains:
"Companies are moving away from looking at Marketing, Sales and Support as completely separate components of a business, and are looking at things more holistically in order to understand the entire customer lifecycle. This movement is sometimes referred to as 'Revenue Operations', and the need to implement it is one of the most powerful "aha!" moments that a B2B executive can have."
Want to see how Marketing Envy can get you to that "aha" moment?
According to HubSpot's 2022 State of Service Report, 90% of service professionals agree that customer expectations have increased to an all-time high, which is an apt statistic because 90% of customers rate the immediacy of responses as "very important".
But the reality is that most customer service leaders (unfortunately) don't have the resources to adequately deliver on these expectations. Many companies are still using multiple systems that hinder support teams from providing a top-notch service, because they're too busy dealing with those systems' limitations instead. Revenue Operations is then required to exert a lot more effort than it should in delivering the expected business outcomes.
The inefficiency of typical multi-system customer service setups generally stems from a few key challenges:
Support teams waste a lot of time and energy locating relevant information, leading to frustration for both agents and customers.
When information pertaining to typical problems isn't accessible to customers via a Knowledge Base, they have to reach out to Support, even for issues they could have easily resolved on their own.
72% of customers expect service agents to know about their previous engagements and are turned off by generic, inflexible customer service. The lack of a shared record of those interactions makes it difficult for support teams to provide a seamless service.

"Even if providing customer support requires assistance from Marketing, Sales, Technical or other departments, businesses need to do as much as possible to mask this process from the client," says Carmeli. "From the client's perspective, it should feel like a seamless experience regardless of who is handling them, and this is much easier to achieve with a CRM that manages everything centrally."
From an operational standpoint, if a company invests in multiple platforms across different departments, it means additional costs to maintain and update them on an ongoing basis, and to train employees so that they're proficient across all the various solutions.
Service Hub offers the benefit of organizational alignment coupled with service-enhancing features
Service Hub is part of the HubSpot CRM platform which integrates marketing, sales CRM, customer service, CMS, and operations in a single end-to-end solution that's intuitive and easy to learn. This allows service teams to spend less time overcoming technical obstacles and more time on actually helping customers. By increasing their efficiency, they are also better-positioned to pivot their service from 'reactive' to 'proactive' (which is considered a priority in the service industry), empowering them to provide an authentic service experience that leads to improved customer retention and loyalty.
The platform allows service agents, customer success managers and support reps to assist customers across a variety of channels, and to leverage both data and automation to resolve customer issues quickly and efficiently. It includes a plethora of features – many of which are customizable – including:
Conversational tools
A shared inbox
Help desk automation
Knowledge base functionality
Customer feedback and surveys
Reporting
A customer portal
The fact that the information created through Service Hub is accessible to all the other departments that form the Revenue Operations backbone of the organization is one of its most notable strengths.
Are you curious about what RevOps could do for your business? Talk to us!
"I've seen a lot more collaboration happening," says Christie Pearson, CRM Admin Manager at Santa Cruz Bicycles. "Now, when a customer issue is resolved but someone else would benefit from knowing what happened and how it was solved, we can easily share the entire thread with context and details."
And the shared, company-wide access to customer information isn't just a welcome convenience; it can overhaul the efficiency of service departments in ways that are significant and quantifiable.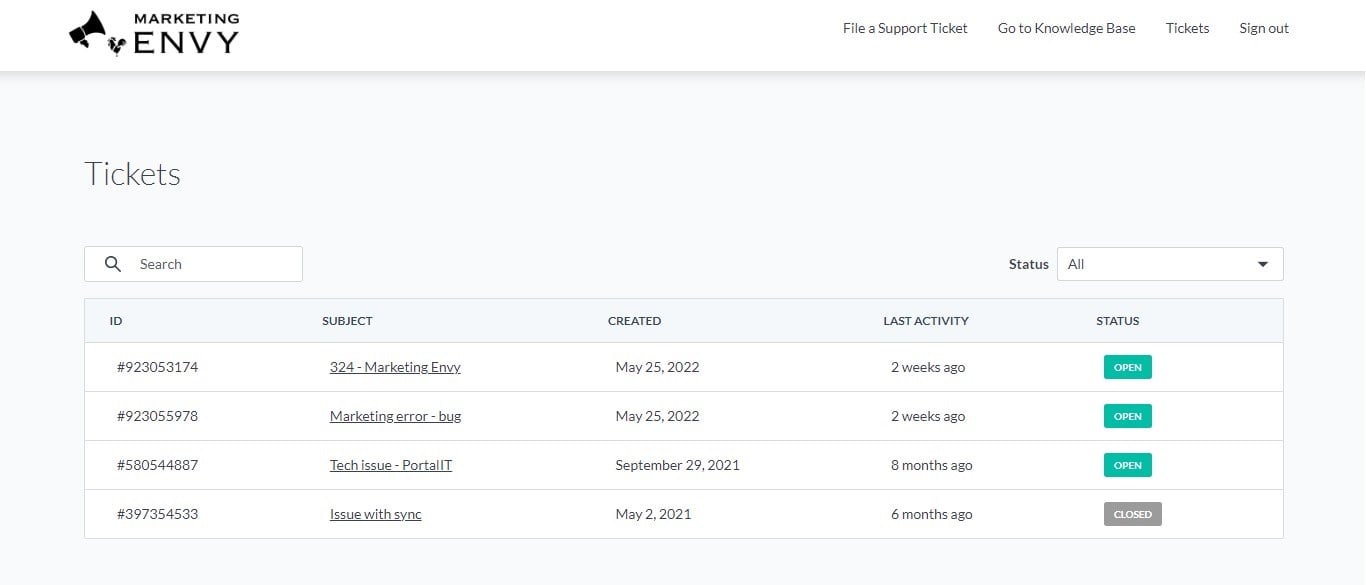 "There is now a shared visibility where everyone can see what's going on," says Doug Dotts, Data Product Manager at Unific, who used Service Hub to improve Unific's Support NPS (Net Promoter Score) by 50% and reduced ticket volume by 66%. "The product team goes into the feedback tool and reads NPS responses, for instance. We're constantly sharing new metrics with leadership and everyone has a better view of the customer."
Stellar service isn't just about keeping customers happy, it's also about helping companies grow
Getting your service teams to a place where they can provide exceptional customer service experiences isn't just about improving productivity. Most businesses are well aware that the interaction between service agents and customers also affects the company's bottom line.
For one thing, satisfied customers translate to a healthy retention rate. Since acquiring a new customer can be anywhere from five to 25 times more expensive than retaining an existing one (Source: HBR), retaining customers is one way to reduce costs and grow revenue.
Additionally, while customer satisfaction (CSAT) remains the most important KPI for almost 75% of service professionals, customer support and success teams are increasingly expected to field cross-sell and upsell opportunities, whereas almost 40% of service leaders say their company still views customer service as an expense rather than a driver for growth.
Forward-thinking companies, on the other hand, understand that providing stellar customer service experiences isn't just about managing problems and "putting out fires". It is about positively influencing the customer journey and recognizing that every satisfied customer that's been 'retained represents potential for increased revenue.
Let us help you smooth out that customer journey!
Using

HubSpot agencies

like Marketing Envy to create a powerhouse customer service machine
Often the 'deciding factor' that gives one company an edge over its competitors is its standard of customer service. This is likely why HubSpot posits that "tomorrow's category leaders understand and embrace customer experience as a competitive edge".
It's also why service leaders must be empowered to operate at the highest of standards. When you use a CRM solution – like Service Hub – that streamlines processes internally, not only do you delight customers, and demonstrate genuine empathy, but you can address issues with the utmost efficiency – at scale.

Thankfully, for companies that can't manage all of their HubSpot operations in-house, there are HubSpot agencies that can step in either to share the load, or 'run the show'. That said, not all agencies are equipped with the necessary expertise to use Service Hub to its fullest potential (even if they claim they can).
As a HubSpot Diamond Partner, Marketing Envy is highly qualified to assist clients with their HubSpot operations. Our extensive experience working with the platform has afforded us firsthand knowledge of its power and flexibility, and our expertise extends to coding inside the workflow tool, which allows us to customize our service to suit our clients' specific needs.
We're also able to elevate our clients' operational capabilities by demonstrating not only the benefits of using Service Hub, but of pairing it with Marketing Hub and Sales Hub to harness the full power of this end-to-end platform. Managing the customer journey from first engagement, through to the sale and finally to retention – is where Marketing Envy truly excels.
Curious about how Marketing Envy can help you achieve service excellence?
PS: If you found this helpful, I'd really appreciate it if you can click here to share it on Twitter - besides helping my ego, it's just fun to get notifications 😉