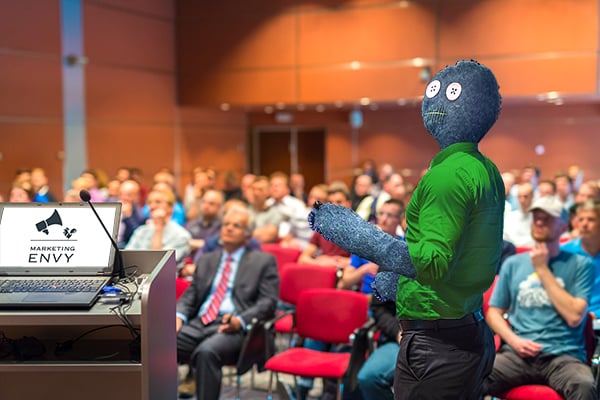 Top 21 Cyber Security Experts You Need to Follow in 2020

Billy Cina
Here are our picks for the top 20 cyber security experts you should be following in 2020, plus one bonus industry leader to keep you fascinated for ages.
As if he needs an intro, Jeff is a core member of the team that developed AWS, and is now the VP and chief evangelist at AWS. He's committed to continuing education from both sides of the desk. He blogs at the AWS blog and Medium, and has an active Twitter feed.
With 23 years of experience in the IT industry, 16 of those at Gartner, Lydia is a guru of cloud computing and infrastructure. She spearheads valuable original research on a broad range of issues connected to cloud computing. If you want to be among the first to know about changing trends and newest research in the world of cloud computing, follow Lydia on Twitter.
David's role as chief cloud strategy officer at Deloitte Consulting is just the tip of the iceberg. He's a cloud computing thought leader who's written more than 13 books and 5,000 articles, been named the #1 cloud influencer by Apollo Research, appeared on TV and radio, and served as the CTO and CEO of various companies.. You can mine David's experience and perspective through his courses at Lynda.com, blog posts at InfoWorld, or Twitter.
British cyber security expert Graham Cluley has been blogging, writing, tweeting, and podcasting against cybercrime since the 1990s. He's the author of the first "Dr. Solomon's Anti-Virus Toolkit for Windows" and is a member of the Infosecurity Europe Hall of Fame. Graham shares wisdom and the latest industry news about malware and social media hoaxes on his Twitter feed, his personal blog, his Smashing Security podcast, and at cyber security conferences.
Melissa is both an "Infosec supervillain" and a fantasy fiction writer. She works as the application security researcher at Veracode and is a prolific tweeter about anything that catches her attention, like fiction and fantasy, gaming, queer history, art, cyber security, and more.
Named one of the Top Women in IT in 2014, Katie is the former Chief Policy Officer at HackerOne, the founder of Luta Security, and an industry leader on hacking, bug bounty and vulnerability disclosure. She created Microsoft's Bug Bounty program, and shares her experience through Twitter.
Runa is a former developer at the TOR project and currently runs the New York Times' Information Security newsroom. She serves as technical advisor for the Freedom of the Press Foundation and the TrueCrypt Audit project, as well as advising media outlets on how to improve their cyber security profile. Follow her on Twitter and read her blogs on Medium to discover the convergence of tech, law, and policy.
With a black belt in Brazilian jiu-jitsu and a resume that includes ISO at Yahoo, founder of WhiteHat Security, founder member of the Web Application Security Consortium (WASC), and chief of Security Strategy at SentinelOne, Jeremiah is an expert on physical defense and cyber security. Keep up with him on Twitter, YouTube, and JeremiahGrossman.com.
One of the most followed industry leaders, Mikko was named in PC Magazine's list of 50 Most Influential People. He currently serves as the Chief Research Officer at F-Secure, is a prolific writer and international speaker, and works as an information security consultant to several governments. Follow his insightful views on Twitter, Ted.com, and MikkoHypponen.
Paul is the CEO and founder of Security Weekly, a weekly podcast that covers topics in the field of information security and hacking, and should be part of your regular listening routine. Paul is an expert hacker and codes Python projects for fun. Follow him on Twitter too.
Jack is a rare cyber security expert who is also an incredibly compelling storyteller. Listen to his Darknet Diaries podcast for eye-opening tales of hacking and malware, data breaches and privacy mistakes, and follow him on Twitter to discover the latest threats in cyber security.
One of the world's foremost cyber security experts, specializing in risk and privacy, Paul is the CEO of Cyber RIsk International and president of the International Cyber Threat Task Force. He shares advice and news about cyber risk in business on Twitter, and PaulCDwyer.com.
Richard is the founder and chief research analyst at IT-Harvest, which supports over 1,600 IT security vendors. He's also the author of two books about cyberwar, and writes, speaks, and advises companies about cyber security best practices. Follow him on Twitter.
If you want to be among the first to know about the latest data breach or cyber security development, Brian is the industry leader to follow. He's a former Washington Post journalist and New York Times bestselling author, and is currently an independent investigative writer covering cybercrime, security, and privacy. Read his blog KrebsOnSecurity and follow him on Twitter.
Shira is one of the most influential female cyber security experts, focusing on the intersection of tech, psychology, and cyber security. Shira is the co-founder and president of Green Armor Solutions, president of SecureMySocial, and serves on the boards of numerous information security and tech forums. Follow her on Twitter to learn more about human-facing cyber security.
A PhD in Telecommunication Engineering with a specialization in cyber security, and years of experience as CISO, combine to make Magda one of the most influential cyber security industry leaders in the world. She is the founder of Women in Cyber, and travels the world supporting CISOs. Follow her on Twitter.
Dan is an information security researcher who is also the Chief Scientist of White Ops. He's driven by the potential revelations of hacking and pen testing, so follow him on Twitter to learn astonishing insights about cyber security mistakes you're probably not aware of.
Adam Levin is a cyber security expert with over 40 years of experience in information security across government, privacy, and real estate. He's the chairman and co-founder of CyberScout, and co-founder of Credit.com. Follow him on Twitter, Inc.com, or AdamLevin.com for information and news about cyber fraud, identity theft, and privacy.
After gaining a spot on the FBI's Most Wanted List, Kevin became a star pen tester and white hat hacker, writing books and articles, offering cyber security consulting services to governments and Fortune 500 companies, and speaking around the world about cyber security. Follow him on Twitter to enjoy his cutting analysis about cyber security.
As the director of cyber security at the Electronic Frontier Foundation and technical advisor to the Freedom of the Press Foundation, Eva is one of the leaders in the field of cyber security and human rights. Follow her on Twitter to learn more about global privacy and free speech.
Andy Ellis is a multi award-winning CSO at Akamai and he's driven by the motto of "making the internet suck less." He has designed many of Akamai's security products, leading the platform from a flat password-based network to a leading Zero Trust eXtended Ecosystem Platform Provider. He also acts as an advisor to YL Ventures' YLV3 Fund, Uptycs, and Vulcan Cyber, helping startups grow to the next level. If there's one cyber security expert you need watch this year, make sure it's Ellis. He frequently shares his thoughts on cyber security and protecting the internet on Twitter and his blog, CSOAndy.com
Cybersecurity Experts to Keep You in the Loop
You can think of these 21 top cyber security experts as your eyes and ears, alerting you to the biggest news, trends, and insights in cyber security and information security. Following at least some of these industry leaders forms part of your continuing education and professional development, keeping you up to date with all the important developments in a fast-paced field.
Keep an eye out for our next blog about cyber security events in 2020, which offer you the opportunity to hear some of these thought leaders speak and meet with them in person.
PS: If you found this helpful, I'd really appreciate if you can click here to share it on Twitter - besides helping my ego, it's just fun to get notifications 😉