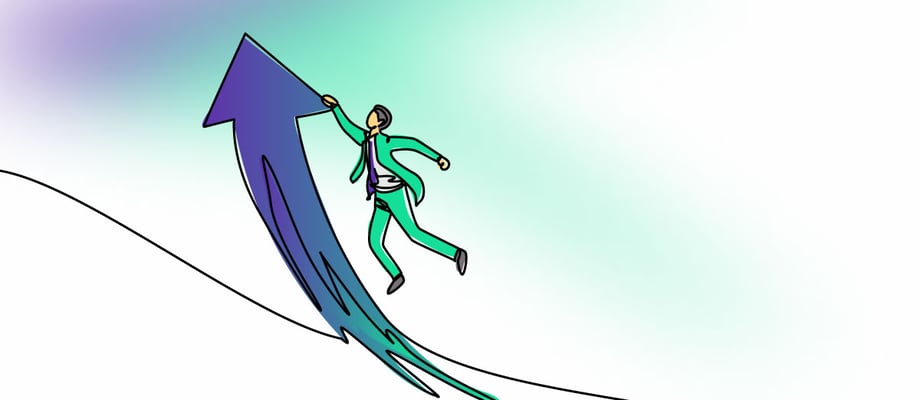 Top Cyber Security Experts to Follow
Maayan Sella
The world of cybersecurity is hectic, to say the least, and new startups vying for attention spring up like mushrooms after the rain. It therefore comes as no surprise that our clients wonder how in the hell we as a cybersecurity marketing agency, stay informed and most of the time, know what's happening before they do.
Although our methods are too many to mention here, what we can tell you is that a rule of thumb for us is to follow experts and thought leaders on social media.
Why? Well think about it, cybersecurity is a fast-paced sector, and marketing teams can't afford to not keep up with every development.
So in addition to LinkedIn, we strongly recommend using Twitter to follow and engage cybersecurity leaders and security gurus; it will help your company while building your own focused following.
Below, we've listed the top cybersecurity gurus for you to follow:
Dani Woolf (@thedaniwoolf) has dedicated herself to overseeing the digital marketing and demand generation divisions of rapidly expanding B2B technology startups. In 2022, she established Audience 1st, a contemporary agency specializing in customer research and growth strategies, with a particular emphasis on customer-centric cybersecurity firms in the growth stage. Dani's objective is to streamline the process for go-to-market teams in the cybersecurity industry, enabling them to gain profound insights into their target audience, foster genuine connections, secure devoted customers, and efficiently and ethically scale their growth.

Rinki Sethi

(@rinkisethi) is an accomplished leader and executive known for her expertise in online security infrastructure. With a rich career spanning Fortune 500 companies like IBM, PG&E, Walmart.com, and eBay, as well as Intuit Inc. and Palo Alto Networks, she has been recognized for her outstanding contributions. Awards include the "One to Watch" from CSO Magazine & Executive Women's Forum, and leading the team at eBay to win the "Information Security Team of the Year" by SC Magazine in 2010. With a background in development, Rinki brings over 20 years of strategic leadership experience. Her areas of expertise include product security, security education, and security operations. She plays a pivotal role in maintaining the integrity and security of global systems during mergers and acquisitions. Rinki has led diverse technical teams of varying sizes, both nationally and internationally, across packaged, cloud, and secure mobile software development in multiple industries.

Chris Roberts

(@Sidragon1) has a wealth of experience, holding the role of CISO and Senior Director at Boom Supersonic. Prior to this position, he served as a vCISO and advisor for various entities and organizations worldwide. Currently, Chris is deeply engaged in cutting-edge projects centered around threat intelligence, identity, cryptography, and Artificial Intelligence, driving innovation and security in these domains. "I've been fortunate to be elbow deep in technology for more years than I care to remember, and these days am involved in both tactical and strategic discussions with clients across the spectrum of industries talking maturity, risk, and how to effect change."

Gadi Evron

(@gadievron) Having authored two books on cybersecurity, Gadi Evron actively contributes to industry publications and presents at various esteemed events, ranging from Blackhat (2008, 2015) to Davos (2019). In 1997, Gadi established TH-Research, an original group focused on sharing threat intelligence information, and later organized the inaugural threat intelligence conference, ISOI, in 2006. He has effectively managed large-scale incident responses across the Internet, facilitating coordination between law enforcement, governments, and the private sector, notably during the BlackWorm incident. Furthermore, Gadi co-authored the post-mortem analysis of the groundbreaking "first Internet war" that took place in Estonia in 2007.

Adam Levin

(@Adam_K_Levin) For four decades, Adam Levin has built a national reputation as an esteemed authority in cyber security, privacy, identity theft, fraud, and personal finance. Throughout his career, he has consistently demonstrated a fervent commitment to consumer advocacy. Adam's extensive experience includes serving as the Director of the New Jersey Division of Consumer Affairs. He is the founder of CyberScout and a co-founder of Credit.com. Additionally, Adam has authored the highly regarded book titled "Swiped: How to Protect Yourself in a World Full of Scammers, Phishers, and Identity Thieves." If you're a fan of podcasts, be sure to tune in to his show, "What the Hack?" which offers valuable insights and information.

Dr. Alissa Abdullah (Dr. Jay)

(@dralissajay) was just included in the top 50 Influential CISOs and Cybersecurity Leaders to Follow, by Secureframe. Today, she holds the position of Deputy Chief Security Officer for Mastercard. With a remarkable career spanning the intelligence community and private sector, Abdullah, an award-winning Senior Information Technology & Cybersecurity Executive, possesses a wealth of experience and expertise. Having held prestigious positions such as Chief Information Security Officer for Xerox Corporation and Stryker Corporation, and former Deputy Chief Information Officer of the Executive Office of the President, she has demonstrated strategic leadership in both government and private industry. With a PhD in Information Technology Management, she brings a visionary approach to IT strategy. Notably, she has successfully led large government programs and spearheaded the expansion of private-sector IT portfolios. Abdullah's responsibilities encompass executive-level cybersecurity leadership, fiscal management, staff management, resource allocation, and simultaneous oversight of multiple projects. Known for her ability to coordinate and collaborate across inter-agency organizations and political communities, she has accrued over 20 years of experience in developing and supporting complex Information Technology systems.
Mikko Hyppönen (

@mikko

) has been working at F-Secure since 1991 and currently acts as their 'Chief Research Officer'. Hyppönen is a strategic thinker who sees the big cyber security picture. Keeping up with his views and discussions on Twitter is a must! PC World placed him as one of the 50 most important people on the web. He describes himself as a 'Supervillain' and should not be missed. Over the past year, Hyppönen spent increasing amounts of his time helping to protect Ukrainian companies and other organizations against Russian cyberattacks. He avoids divulging specific details about the "tools and services" his company provides but says, "we're trying to do our part and assist in any way we can."


Graham Cluley (

@gcluley

) has worked in IT security since the early 90s. He has held a number of strategic and high-level posts for the likes of Sophos and McAfee. He is also a veteran member of the Infosecurity Europe Hall of Fame. As well as following Graham on Twitter, sign up for his

blog

where he reports on breaking news and cyber security issues.


Katie Moussouris (

@k8em0

) was formerly Chief Policy Officer at HackerOne, and more recently founded

Luta Security

. Katie is well-known for creating the Bug Bounty program at Microsoft and advises companies and governments on vulnerability disclosure.


Jeremiah Grossman (

@jeremiahg

). As well as being a professional hacker,Jeremiah is Chief of Security Strategy at SentinelOne. Jeremiah has written a number of books, including 'Web Security for Dummies' and has made appearances at cyber security events all over the world. Jeremiah is a prolific Tweeter and jokes around his recent tweet: "Chief-Everything-Officer. Don't let anyone tell you different."


Brian Krebs (

@briankrebs

) is a former Washington Post journalist with a long history of writing cutting-edge exposes and breaking news articles about cyber security. He writes from his own blog

KrebsonSecurity

. Krebs often announces news items on Twitter, so look out for his usual straight-shooting tweets: "Don't assume the "proof of concept" is all there is. Dig deeper. Assume it's all compromised."

the grugq (

@thegrugq

) is a long-standing security research

par excellence

, adept at the forensic analysis of cyber security threats. His tweets are often retweets of other important security issues; his timeline offers not only his own personal insight but an important collation of security research.


Robert M. Lee (

@RobertMLee

) is a founder of the industrial cyber security specialist company Dragos Inc. Robert was awarded the 2015 'EnergySec's Cyber Security Professional of the Year. He tweets often, not only about cybersecurity but about his many appearances at cybersecurity events. A recent tweet advised: "Attackers have to get it right every step along the way. Defenders only have to detect 1 thing."


Melissa Elliott (

@0xabad1dea

) is a professional application security researcher at Veracode. Melissa is a prolific tweeter posting on everything from cyber security to gaming. She is also a prolific writer worth following.


Bruce Schneier (

@schneierblog

) is one of the most respected cybersecurity experts in the world. He is a regular keynote speaker at the world's largest security events and a 'must see' presenter. Bruce tweets regularly about security issues and earns his title as security technologist.


Paul Asadoorian (

@securityweekly

) is the CEO and founder of Security Weekly. Look for his latest podcasts on information security issues and events and keep up to date with industry happenings.


David Ulevitch (

@davidu

) was one of the founders of OpenDNS, a company that was eventually bought by Cisco. David is currently the General Manager for Cisco's security business. David recently tweeted: "You don't need to have hackers or a data breach to have a breach of privacy, a breach of expectations, or a breach of trust."


Runa Sandvik (

@runasand

) is the Senior Director of Information Security at the New York Times. Runa's interests and experience sit at the convergence of technology, law, and policy. Follow her on Twitter to see how she advises media organizations on how to improve and present their cyber security position.
This group of cyber security enthusiasts is working at the cutting edge of the industry, and their history in the sector is noteworthy. They may not all be your niche's chosen expert so to select yours, check out their previous posts and who follows them. Make sure that whoever you end up following fits your audience. Build up a profile of who they interact with, and the voice they use - does it suit your clients? If yes, then go and engage in cyber security with the experts; worth every moment of your time to stay updated and gain kudos and gravitas in the burgeoning playing field.