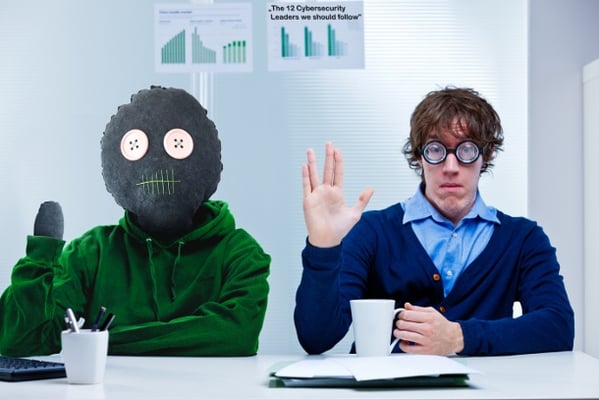 Top 12 Cyber Security Experts to Follow
Maayan Sella
As a successful digital agency that works with a number of cyber security clients we are often asked for the secrets of our marketing success. While we are not in the business of giving away our recipes ('cos there aren't any magic potions), one golden rule we do implement is following and engaging thought leaders on social channels.
Why? Well firstly, cyber security is a fast-paced sector and marketing teams can't afford not to keep up with every development. Secondly, as a recent Edelman and LinkedIn report reveals, 47% of C-level executives said that they thought leaders influence buying decisions.
So in addition to LinkedIn, we strongly recommend using Twitter to follow and engage cyber security leaders and security gurus; it will help your company while building your own focused following.
Below, we've listed the top 12 cyber security gurus for you to follow:
This group of cyber security enthusiasts are working at the cutting edge of the industry, and their history in the sector is noteworthy. They may not all be your niche's chosen expert so to select yours, check out their previous posts and who follows them. Make sure that whoever you end up following fits your audience. Build up a profile of who they interact with, and the voice they use - does it suit your clients? If yes, then go and engage on cyber security with the experts; worth every moment of your time to stay updated and gain kudos and gravitas in the burgeoning playing field.