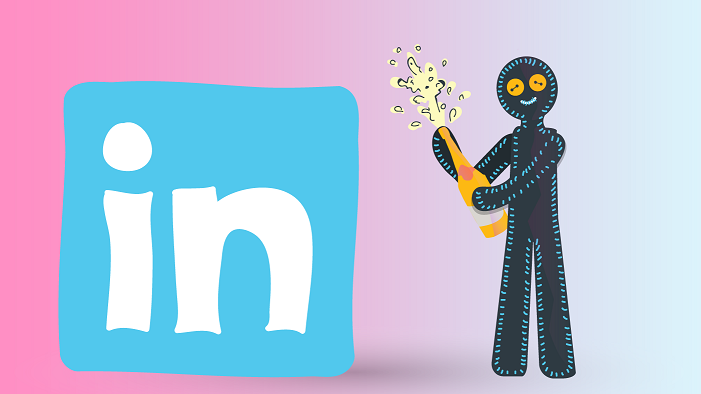 LinkedIn Site Demographics Allows Segmenting Anonymous Site Visitors

Amit Lavi
Reading time: 3 great mins
This is huge. LinkedIn just announced the launch of Website Demographics, a free reporting tool that correlates your website traffic with professional data from LinkedIn's vast database. Finally, marketers can see which professionals visit their websites, what content they engage with and which ads brings them there.
Imagine if you could break down your website traffic by job title, industry or job seniority, and then create effective content and ad campaigns to target individual personas based on this information. LinkedIn Website Demographics allows you to do precisely that.
This free reporting tool is a godsent for B2B marketers. LinkedIn Website Demographics will allow marketers to breakdown their website audience according to eight individual professional dimensions:
Job title

Industry

Job seniority

Job function

Company

Company size

Location

Country
LinkedIn Website Demographics links LinkedIn analytics with your website data, giving you an overview of the professional parameters of otherwise anonymous website visitors. This data is designed to help you understand your audience better, create tailored content and reach your ideal prospects.
Reach Your Ideal Prospects and Turn Them Into Leads
Once you have implemented the LinkedIn Website Demographics tag on your website, you'll start getting professional demographic data about your website visitors, giving you the opportunity to analyze which content they engage with the most, which ad campaigns are the most effective and, most importantly, what content is not performing well.
Creating Tailored Remarketing Lists with LinkedIn Demographics
Now that LinkedIn allows you to see who visits your website you can optimize according to this data by setting up tailored remarketing lists, reaching the most relevant visitors.
You'll be able to create ads tailored specifically for the people you want to engage with, and target the pre-defined audience segment for each ad. Even better, LinkedIn's Website Demographics tool maps directly to the professional targeting traits already available on LinkedIn ads, boosting their effectiveness even further.
Marketers will now be able to use these eight valuable parameters to market to their target audience directly on their websites. Basically you now have an analytics dashboard that will analyze your visitors according to data in their personal LinkedIn accounts, how cool is that?
Want to learn more about how LinkedIn Website Demographics can increase the effectiveness of your content and paid campaigns?
Give your competitors marketing envy - Contact us today!